Over the past decade, TULIP has become a global cloud platform, accommodating more than 1,300 companies, with over 70,000 users beyond 30 locations. Thanks to our flexible delivery model, we seamlessly follow our clients to new locations to support them with dedicated HR and Finance solutions as they grow.
DOCUMENTS PROCESSED PER MONTH
OUR HISTORY AND PURPOSE
TULIP was developed as a proprietary cloud solution by a team of HR and accounting professionals seeking simplification, automation and efficiency – to make work easier for their customers and themselves. From its humble beginnings as an online document management system and employee pay slip portal, TULIP has grown into a complex middleware solution covering many areas of HR and finance. The current team behind TULIP is a well-matched group of developers, IT specialists, system designers supported by the accounting, HR, payroll and tax experts, with shared passion for innovation and common vision of a fully cloud-based back office.
OUR MISSION AND VALUES
Our Mission is to support our clients, colleagues and partners in reaching their dreams, while leaving a positive imprint on the world. Guided by our strong values of excellence, flexibility, trust, passion, cooperation and commitment, we succeed by achieving goals that involve more than just financial accomplishments. We firmly believe that giving back to local communities and the people involved is just as important as any other service we provide, therefore we are guided by the "Triple P bottom line" strategy (People, Planet and Profits) – which focuses on measuring the impact of our activities on people's lives and on our planet, in addition to the financial results.
MEET OUR TEAM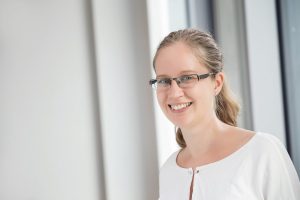 BARBORA DUNÍK
DEVELOPER
Barborka is one of two women in the team of developers and we appreciate their courage. She always helps those colleagues who have poor technical skills (even when it's just about Excel). She's coming back from her maternity leave so we are very happy about it.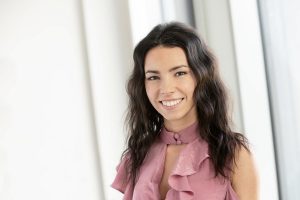 ĽUBOMÍRA DEPTOVÁ
SPECIALIST
Poprad-born Ľubka works in support department as the only woman. She is in the front contact line, so we're sure you exchanged few messages with her. She loves to paint (very beautifully) and to travel. She is a fond of many sports that she does very often.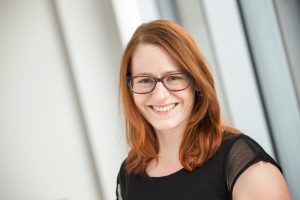 JÚLIA ĎURINOVÁ
SPECIALIST – TULIP ACCOUNTING
Júlia supervises the validation team that's in Brno. She also trains accounting clients, so we are envious of all her business trips to some interesting destinations :). Júlia knows all the tasty diabetic recipes, so feel free to ask her about that :).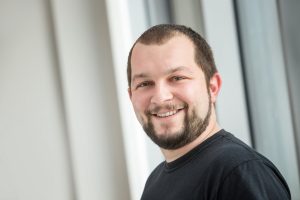 MICHAL GAŠPARÍK
TEAM LEADER – DEVELOPERS
Michal is in charge of the team of developers. He's got a catchy laugh and his body and soul belongs to rock music. If you want to test your office chair, Michal is the one to do it. We call him the "aerodynamic king". He's currently enjoying his new house and a life in a village.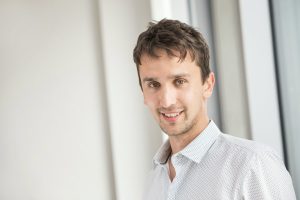 JÁN HESKO
DEVELOPER
Janko does not work in the Bratislava headquarters. he is from the beautiful High Tatra mountains. He's a developer and if there was no Skype, we would only hear and see him at company training events and parties a few times a year. He has built a house in the Tatras with his wife and we envy the fresh air and breath-taking views that they get to enjoy.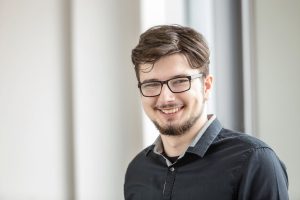 FLORIÁN CHMELÁR
JUNIOR DEVELOPER
The youngest member of this crew is a college student, so we do not see him at the office that often. Despite that, Flor is very valuable part of development team. We love when he travels back home to beautiful mountains of Orava, because he always brings awesome home-made cheese to us. He has 4 sisters and loves football.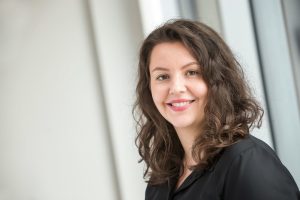 LUCIA JAKUBÍKOVÁ
CONSULTANT – TULIP ACCOUNTING
Lucia designs new modules in HR and tax area. She's a very honest and straight forward person. Her private life just got much richer – she bought a lovely puppy. Lucia is an eager traveler, and loves everything connected to Italy, she even studies the language.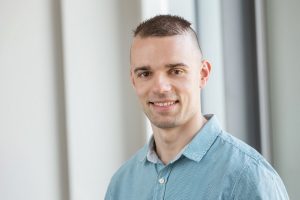 TOMÁŠ JALČ
SPECIALIST
Tomáš is very observant and curious. Since the first moment at the office, he was helpful and willing. However, this human approach has its dark sides – Tomáš always brings even more sweets than Dagmar and not everyone is happy about it. Some of us just cannot control themselves when it comes to food :).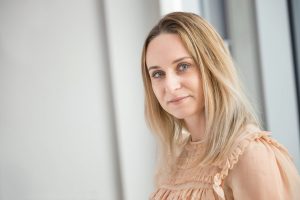 VERONIKA JAŇÁKOVÁ
CONSULTANT – TULIP ACCOUNTING
Veronika started working for the company right after school. She's a part of the TULIP Accounting team. She loves sports and travelling. We are jealous of her travelling experiences, but since she always brings us something from the trips, we forgive her. Veronika is from the village Strehová and invites you all to their Aquatermal Strehová :).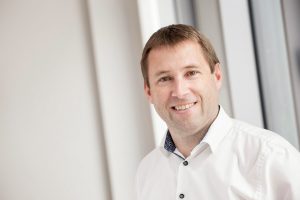 MATÚŠ MAREK
PROJECT MANAGER
Matúš is a project manager and his job is to solve problems. But since we are perfect, we only see him in the office three days a week. Well, the reason for this is probably the fact that he lives with his family in the Banská Bystrica region. We call him MacGyver because there is no DIY task he cannot complete.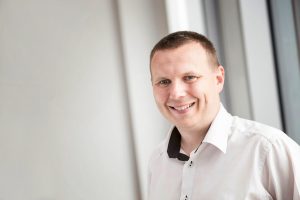 VIKTOR MEČIAR
MANAGING DIRECTOR
Viktor is simply perfect!*
* TULIP Solutions does not guarantee the verity of this statement. In case of any objections, please, contact Viktor Mečiar, TULIP's managing director and author of the statement.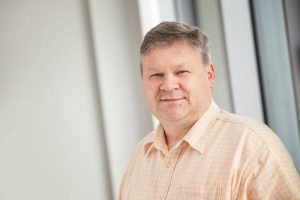 VLADIMÍR PACHOLSKÝ
CONSULTANT – TULIP ACCOUNTING
Vlado is another permanent "home office" colleague. He lives in the Košice region. In TULIP, he works in the Accounting team. Vlado is our diesel engine – his work performance is constantly reliable, and he always gets things done. He and his wife have 2 kids.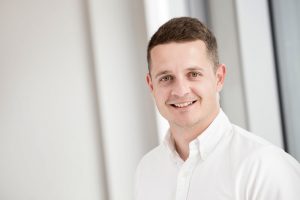 JURAJ PÉTERY
SYSTEM ARCHITECT
Juraj is another of TULIP's developers. He is a decision maker when it comes to TULIP's architecture and development. Juraj is a quiet person and is always focused on his work :). That includes mostly TULIP's HR and payroll modules. You can meet him on vacations, at concerts with his wife or at home, Dolný Oháj.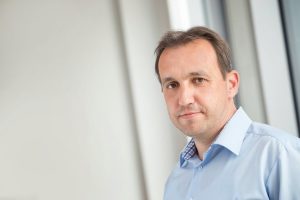 MAREK RABADA
DEVELOPER – TULIP ACCOUNTING
Marek (just like Vlado) lives in the Košice region. He and his wife have 4 kids and we admire him for managing it :). He lives in (quote from Marek): the "historically famous village Rozhanovce", where he takes part in local politics.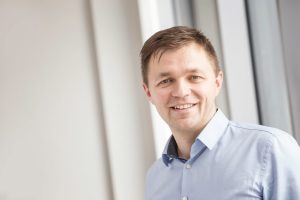 DUŠAN REHÁK
TEAM LEADER – TULIP PAYROLL
Dušan is in charge of the Payroll team. That means he develops the attendance and HR areas along with TULIP's design. He is a great colleague and clients love him as well. He and his wife have 2 kids and you can usually find him rooting for his daughter in riding school.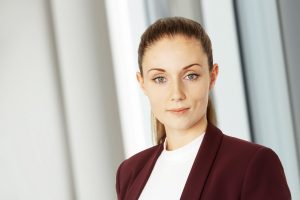 MARTINA KOVÁR
HR SPECIALIST
Bratislava born, Tinka takes care of us, she manages our benefits and regular HR agenda (which is a burden in every company and it requires a responsible person). As every HR specialist, Tinka is always smiley and she can solve any problem. She loves Asian food and culture, so this is the continent were her travel shoes take her; however, the most beloved destination for her is Island.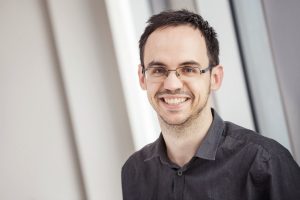 MARTIN SVETLÍK
SPECIALIST – TULIP PAYROLL
Martin is our memorialist – he writes all the good quotes on a writing wall. He always asks us mathematical or logical riddles. Clients may overload him with support questions but he's always in a good mood. Martin is a scientist and he teaches gifted children in the national mathematical competition called Pikomat.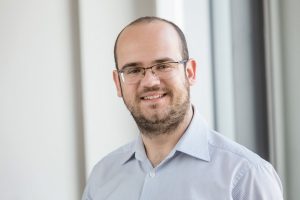 MICHAL SVETLÍK
SPECIALIST
Michal is almost as enthusiastic about cars and technology as Matúš. So, it's not a coincidence that they sit at the office next to each other. He is always trying to find new solutions to ease the work of colleagues and clients. That's why he is good at his job position – you can meet him at the customer support.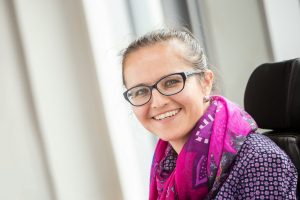 DIANA ŠILONOVÁ
PROJECT MANAGER
Diana, our project manager, is the only TULIP member who lives abroad – in Prague. She spends her free time doing admirable activities. She owns the e-shop HendiKup and she volunteers for many activities including helping handicapped people. Thanks to this, she is always positive and energetic.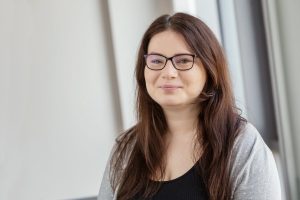 MONIKA ŠUŠOLIAKOVÁ
JUNIOR DEVELOPER
Monika is our personal motivator. If you are in a bad mood, Monika will turn it to good. She's an expert in all board games. She can help you with choosing the right game for you. Monika is another TULIP member who has a strong passion for travel. She loves a good beer and is an organiser of SQL theme meetings and lectures.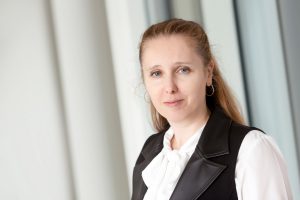 DAGMAR VALACHOVÁ
CONSULTANT – TULIP ACCOUNTING
Dagmar is a Navision consultant in the TULIP Accounting team. She takes care of our slim figures by bringing a lot of good food to work :). She and her husband are raising 2 kids – a girl and a boy. Dagmar is a very active mother and she provides many extracurricular activities for the children. Respect!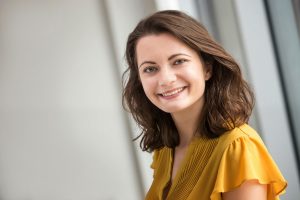 SOŇA VÝHONSKÁ
MARKETING SPECIALIST
Soňa manages TULIP's marketing, so she takes care of this website, the company's social media, PR, CSR, BD and all the other marketing short cuts :). You might run into her at marketing conferences, at yoga courses and in libraries or bookstores. Her trip home is definitely the longest – she is from Snina, the easternmost east of Slovakia.
Safeguarding the highest level of personal data security, service quality and delivery performance, TULIP is certified and regularly audited for ISO 27001, ISO 9001 and ISO 14001 certificates (for safety, quality and environmental management)
We are also Microsoft's silver partner for Microsoft Dynamics NAV