Provide your employees in Hungary with cloud-based attendance tracking system that allows them to manage their working time, absences, vacation plans and more attendance related duties in line with Hungarian legislation. TULIP will ease up your business life with online time and attendance management.
BUILT-IN COMPLIANCE WITH HUNGARIAN LEGISLATION
The Labour Code and the Constitution of Hungary are two main laws to follow in order to properly manage attendance and payroll in Hungary. You do not have to keep all the information in mind, we are here for you. TULIP covers all legislation rules for time and attendance tracking in Hungary, and we keep track on any possible updates. Every employer shall ensure that the maximum daily working time in the working time banking is not less than 4 hours per day and shall not exceed 12 hours inclusive of overtime. That, and all other rulings are fully covered in TULIP for high comfort of every HR manager and regular user of our attendance tracking system.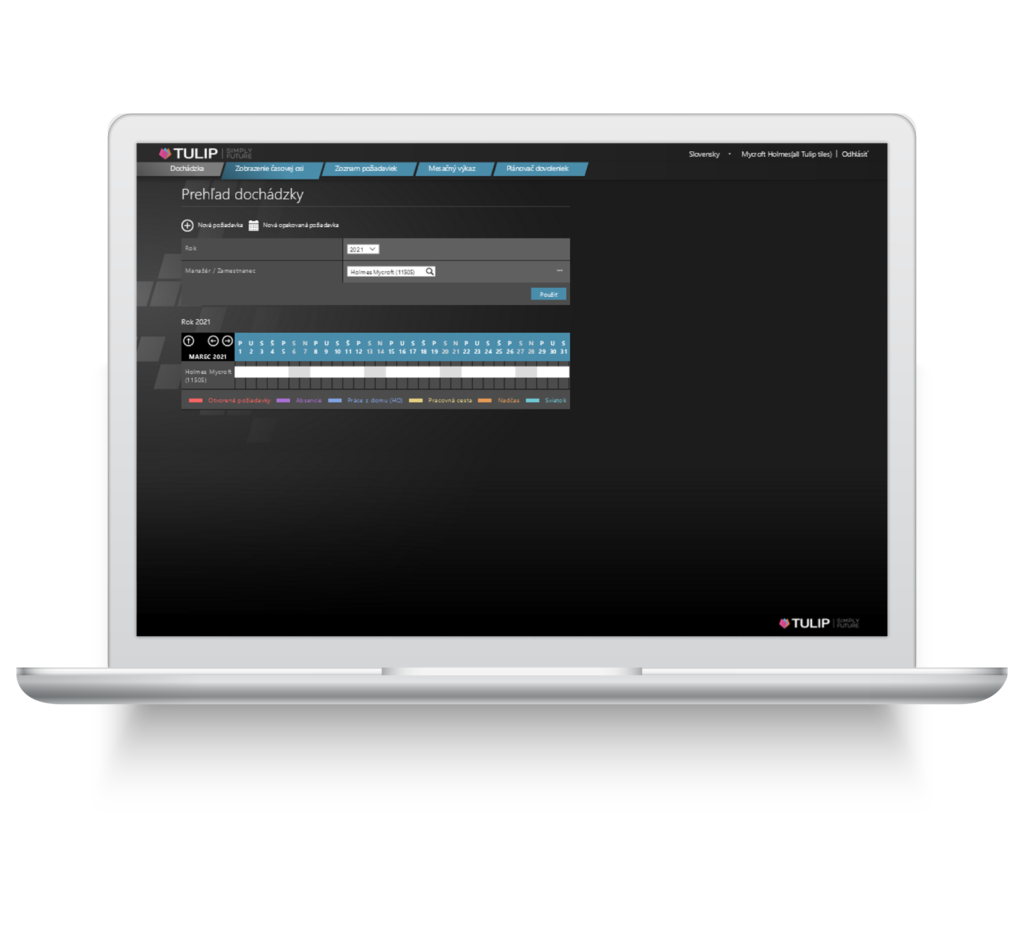 FINE-TUNE YOUR ATTENDANCE TRACKING WITH TULIP CLOUD SYSTEM
AS AN EMPLOYEE
Log in to the system anytime and anywhere
Access your shift plans, vacation plans, payslips, attendance records and place any request related to them in one online tool

Do not bother with legacy software with hard-to-navigate interface and switch to future design platform

Receive email notifications for all approved requests in real-time directly to your email

Administer your personal profile over a user-friendly interface
AS A MANAGER OR TEAM LEADER
Keep track of changes in team's attendance situation
Get rid of difficult excel calculations for shift planning for following work periods and manage it all in interactive interface

Approve attendance requests for your subordinates in 3 clicks

Stay notified about all attendance requests thanks to automated email notifications

Delegate your tasks to your colleagues during your absence
AS HRM OR HR ADMINISTRATOR
Manage company's attendance and payroll processes as admin in TULIP
Rely fully on our knowledge of Hungarian legislation and let us support you by keeping the system up-to-date

Keep track of all actions taken and provide support for your colleagues with our ticketing system

Read, download, and process attendance related reports

Easily handle all your tasks related to attendance, payroll calculation and HR administration within one cloud platform
INTUITIVE INTERFACE TO MANAGE YOUR ATTENDANCE IN HUNGARY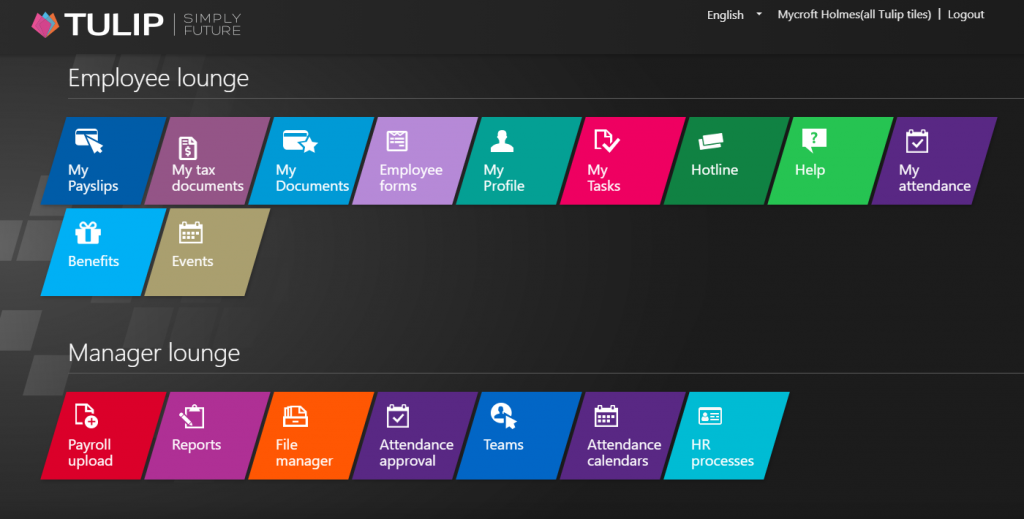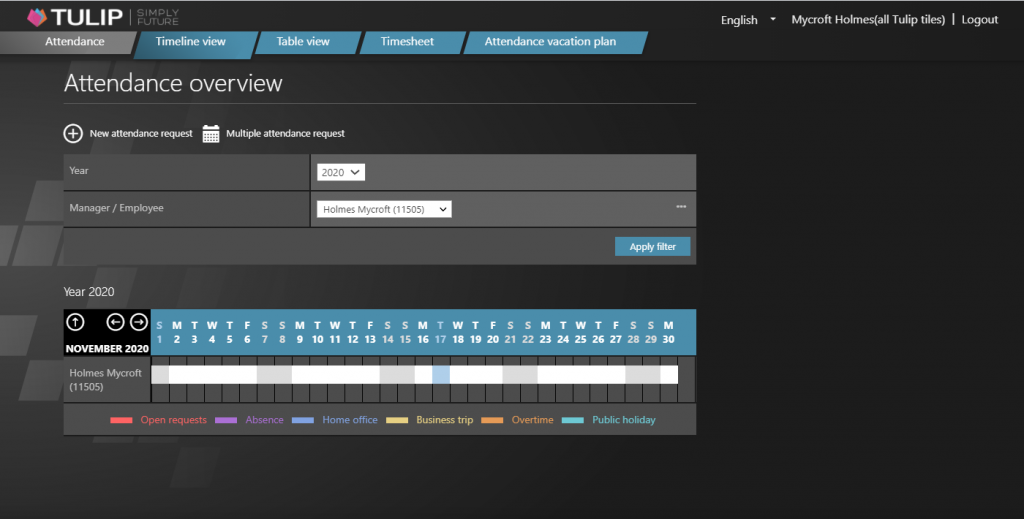 CHOOSE TULIP T&A IN HUNGARY – AND GLOBALLY
As a global cloud system provider, TULIP not only follows Hungarian legislation, or EU's GDPR. We can cover any attendance related legislation you require. Are you about to take over business in the other side of the globe? TULIP can be your partner to grow your company with and follow you to any country of your interest with our time and attendance system in cloud.
Built-in compliance with local legislation
No need to burden yourself with tracking of every single legislation update. We will cover that for you. Let TULIP manage all statutory requirements in time tracking and attendance management area.
Unify your systems and processes on global level
Don´t purchase local systems for each country and each function. We can cover your worked time, attendance scheduling, payroll and HR workflows across entities and unify interface for all employees no matter where they work.
Enhance your global reporting capabilities
Capture, process and leverage unified time & attendance, payroll, or HR data to report them across the entire organization by using a single international platform. Increase the reporting visibility for employees and managers and follow up with upgraded processes related to new adjusted data.
Seamless implementation
TULIP refrains from using biometric tracking or ID card terminals, unburdening you and your IT department from software or hardware installation.