Simplify and improve your payroll processes with TULIP for accurate payroll calculation and reduce manual work thanks to automation and smart workflows. Allow your employees the comfort of a self-service to access their payslips, labour documents, T&A data and much more in one place.
PAYSLIPS AND PAYROLL MADE EASY
Collect, approve and prepare data for your streamlined payroll calculation in a highly trackable online tool. Benefit from structured approvals, custom access rights and a high-security cloud archive. Allow your employees to access their payslips, time and attendance, benefits, notifications, user support and beyond under one roof, with excellent user experience.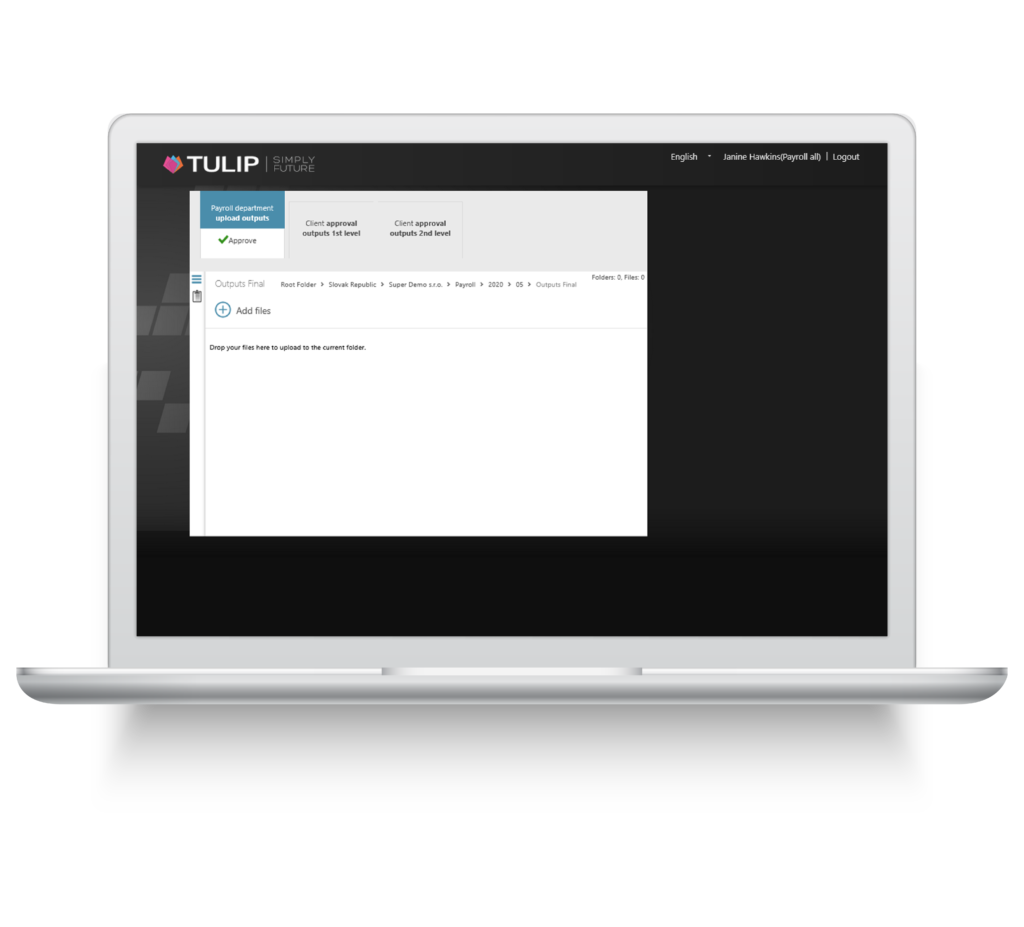 WHAT MAKES TULIP PAYROLL THE NO. CHOICE FOR YOU?
Reduced paperwork
Go paperless with online payslips distribution and cloud archive, inbox notifications, online tickets and take care of payroll inquiries through a user-friendly interface
Zero human error
Digitize your payroll agenda with online data exchange for accurate payroll processing, automated data calculation, structured approval workflows to eliminate all input mistakes
High security guaranteed
Manage your payroll agenda in a secure, GDPR-compliant cloud solution with strict access rights policy
No installation required
TULIP Payroll is available anytime from any browser, with no installation required, providing maximum flexibility to every single HR team member and employee with 24/7 user support
TAKE ADVANTAGE OF TULIP PAYROLL
Access your online payslips, employment-related documents, personal files, T&A data, benefits and business trips through a personal profile

Manage your approval requests, attendance closures and document revisions based on your job position and custom workflows

Receive notifications directly to your inbox on required actions, approved requests and upcoming deadlines

Get support anytime needed with online tickets through a 24/7 hotline
AS PAYROLL ACCOUNTANT OR HR ADMINISTRATOR
Distribute employee payslips over a secure, user-friendly environment accessible anytime from anywhere

Access all the necessary employee data for payroll calculation through a user-friendly interface and have them automatically sent for processing in payroll software

Manage custom approvals, access rights and set up tailored conditions based on employee's position or role

Revise, download, approve, reject or comment any available document and manage employee requests, notifications and deadlines under one roof

Benefit from advanced user rights as HR admin and get access to transparent activity logs, tracking, reports and real-time data for better planning and decision-making
INTUITIVE INTERFACE TO MANAGE PAYSLIPS AND PAYROLL IN ONE PLACE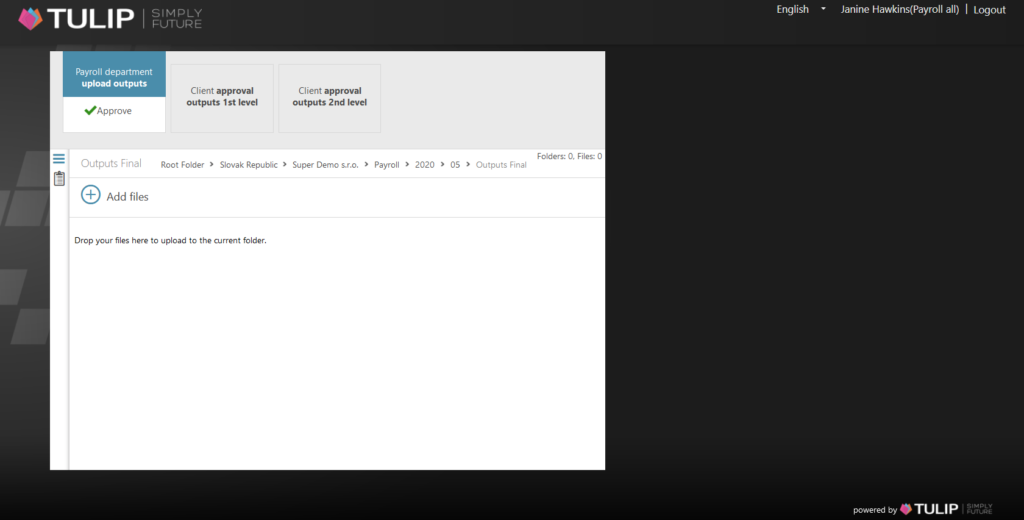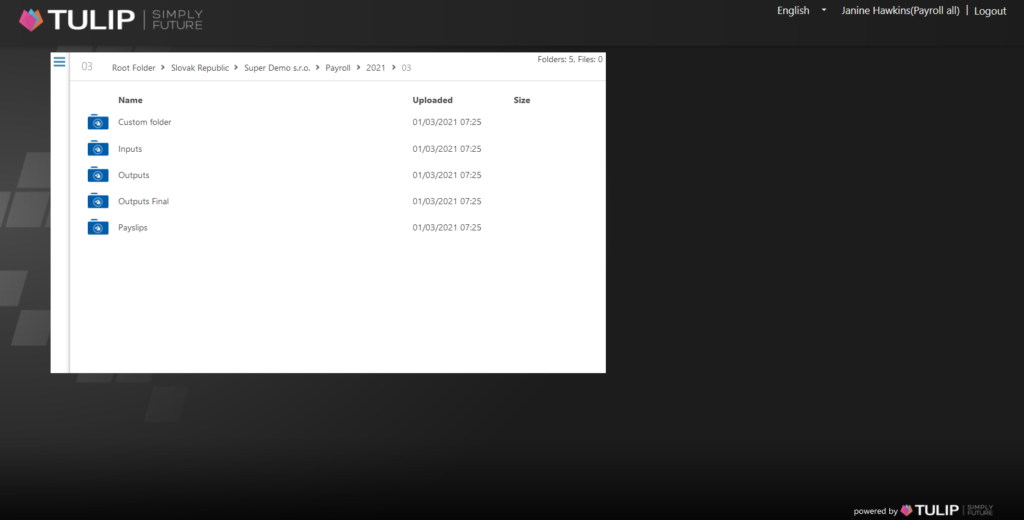 Structure of payroll folders
Structure of payroll folders
Archive of employee payslips
Archive of employee payslips
MANAGE ALL HR PROCESSES IN A SINGLE CLOUD SOLUTION