TULIP allows you to manage all business trips with ease through a user-friendly and interactive cloud solution. Give your finance department, HR team and employees a piece of mind when it comes to anything related to business travel.
EASE UP YOUR BUSINESS TRAVEL WITH TULIP
Say goodbye to manual expense reporting and demanding paperwork. With TULIP, you gain full transparency and control over all your business trips. Streamline your workflows for travel management, travel and hotel booking, allowances, reimbursement and reporting through a user-friendly interface. Boost your efficiency and revolutionize your internal processes thanks to automation and digitization in the cloud.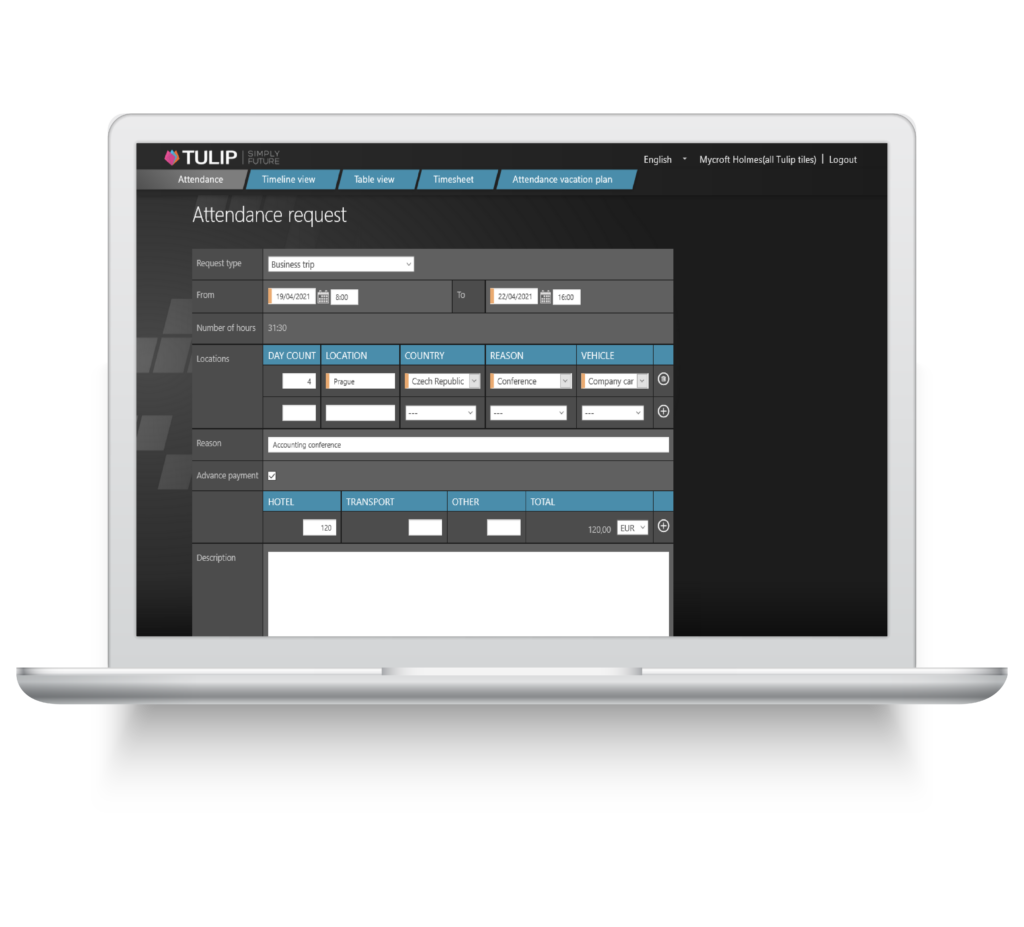 WHAT MAKES TULIP BUSINESS TRIPS THE NO. CHOICE FOR YOU
Reduced paperwork
Automate the entire expense management process, from submission of claims to reimbursement. Store all travel receipts and necessary documents in one virtual place.
Automated processes
Have your settlement forms auto-generated with all the required details when a business trip request is submitted. Keep your employees updated on approvals with email notifications.
Better overview and reporting
View, track and manage all travel data in real time for better analysis and a complex insight. Turn travel planning and budgeting into an easy task with automated, high-detail reports.
No installation required
TULIP Business trips management is available anytime from any browser, with no installation required. Therefore, it provides maximum flexibility to every single employee and HR team member.
EASY BUSINESS TRIP MANAGEMENT – STEP BY STEP
INTUITIVE INTERFACE TO MANAGE BUSINESS TRIPS IN ONE PLACE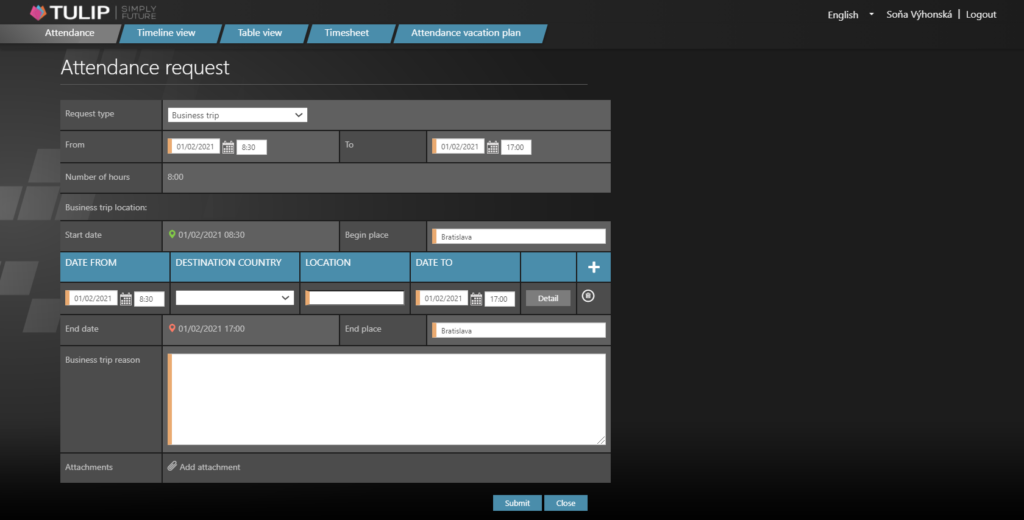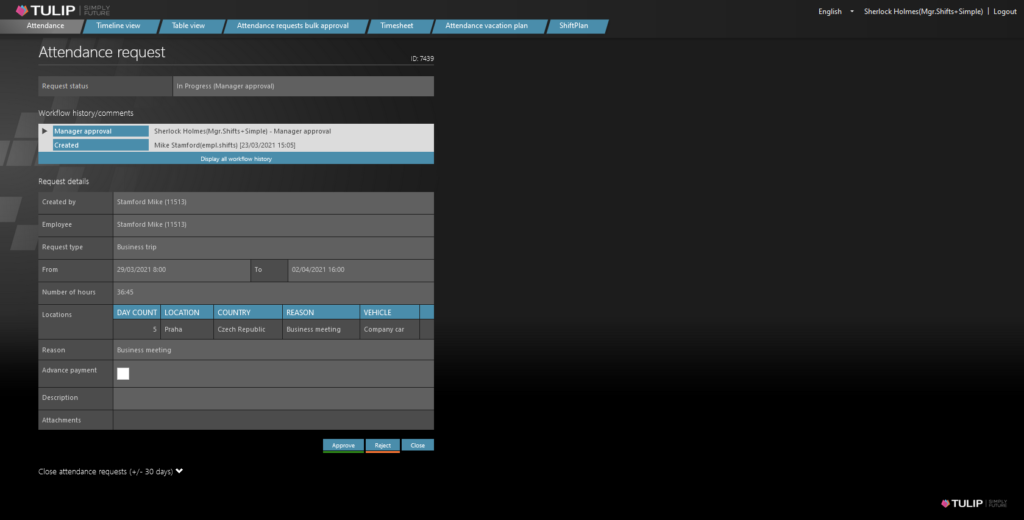 Business trip settlement form
Business trip settlement form
MANAGE ALL HR PROCESSES IN A SINGLE CLOUD SOLUTION