WHAT IS TULIP ACCOUNTING?
The platform is designed to simplify, streamline and fully automate your accounting cycle while managing all your tasks in the cloud. It enables you to retreat from paper and manual tasks completely, handle your workflows efficiently and gain better control at the same time.
It helps you to capture, process and leverage all data across the entire organization for swift and accurate decision making. The reporting visibility is increased on local and cross country level, as the platform can be directly connected to existing ERP systems and provide you with financial data in real time.
AP AUTOMATION AS AN EXCELLENT STARTING POINT
Increase productivity of your daily AP routines
Collect invoices in all formats: paper, PDF or EDI

Digitize invoices and extract data with OCR technology

Verify and validate the data before booking

Prepare data for booking by adding pre-booking codes
Access all data in real time
Synchronize data with your accounting software or ERP

Connect directly to ERP and book AP in TULIP

Access all information and reports whenever needed

Store and organize all documents and data in the cloud
Get an overview for better control
Track the invoice status and approval workflows

Check the action history through activity logs

Get notified about completed or pending tasks

Manage your access with assigned roles and access rights
WHY TO CHOOSE TULIP FOR YOUR AUTOMATED ACCOUNTING?
Work with digital data only
Accelerate your financial processes by efficiently capturing and routing data directly into your accounting system – without the need for manual data entry or any paperwork. Let the information flow faster and smoother within your organization.
Eliminate AP processing bottlenecks
Unify your invoices received from multiple sources in various formats using an OCR technology. Get the entire process to advance faster with increased data accuracy while ensuring the workflow is handled in the most efficient way.
Speed up your purchase order process
Simplify and automate the purchase order issue using a user-friendly, highly trackable interface. Create your own easy-to-use templates and approval workflows that fit your needs, processes and roles.
Use automation to save time
Free yourself from manual booking of repetitive accounting operations, by allowing the system to learn the rules and book them for you. Make the whole process more fluid, improve quality control and eliminate human error.
Connect to ERP for real-time data
Thanks to direct integration with your ERP system you can book your invoices directly in TULIP. Currently, it can connect to Microsoft Dynamics NAV, Asseco Helios Orange and Asseco SPIN.
Improve reporting visibility
Capture and utilize all documents, data and information that passes through the AP and accounting process and make them available for analysis. Access complete, accurate and real-time information whenever you need them.
WE MEET YOUR CORE REQUIREMENTS - AND BEYOND
INTUITIVE INTERFACE TO MANAGE YOUR AP AND ACCOUNTING PROCESSES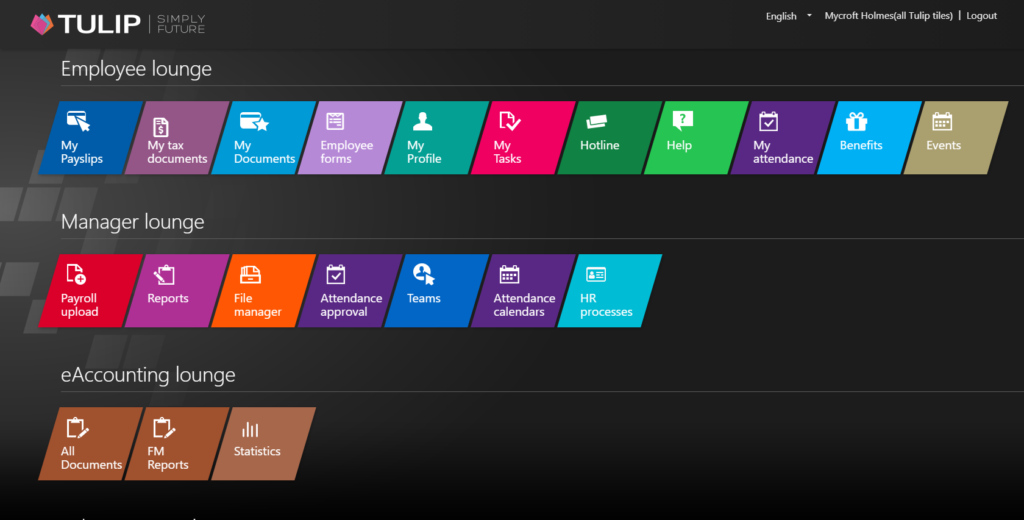 TULIP Accounting home page
TULIP Accounting home page