TULIP Benefits not only helps you to unburden your HR teams, but also increases the user engagement of your personnel thanks to the smooth enrolment experience and all available features.
REFINE YOUR BENEFIT ADMINISTRATION WITH TULIP
Switch to a fully customisable digital tool for an easy and user-friendly benefits management that simplifies the workflow for both your HR teams and employees. Our cloud solution allows to plan different types of benefits, enrolment conditions, availability rules, quota tracking and more, delivered over an intuitive self-service interface to all or selected employees. Access real-time reporting and keep your employees posted on the latest updates and enrolment options with convenient automated notifications.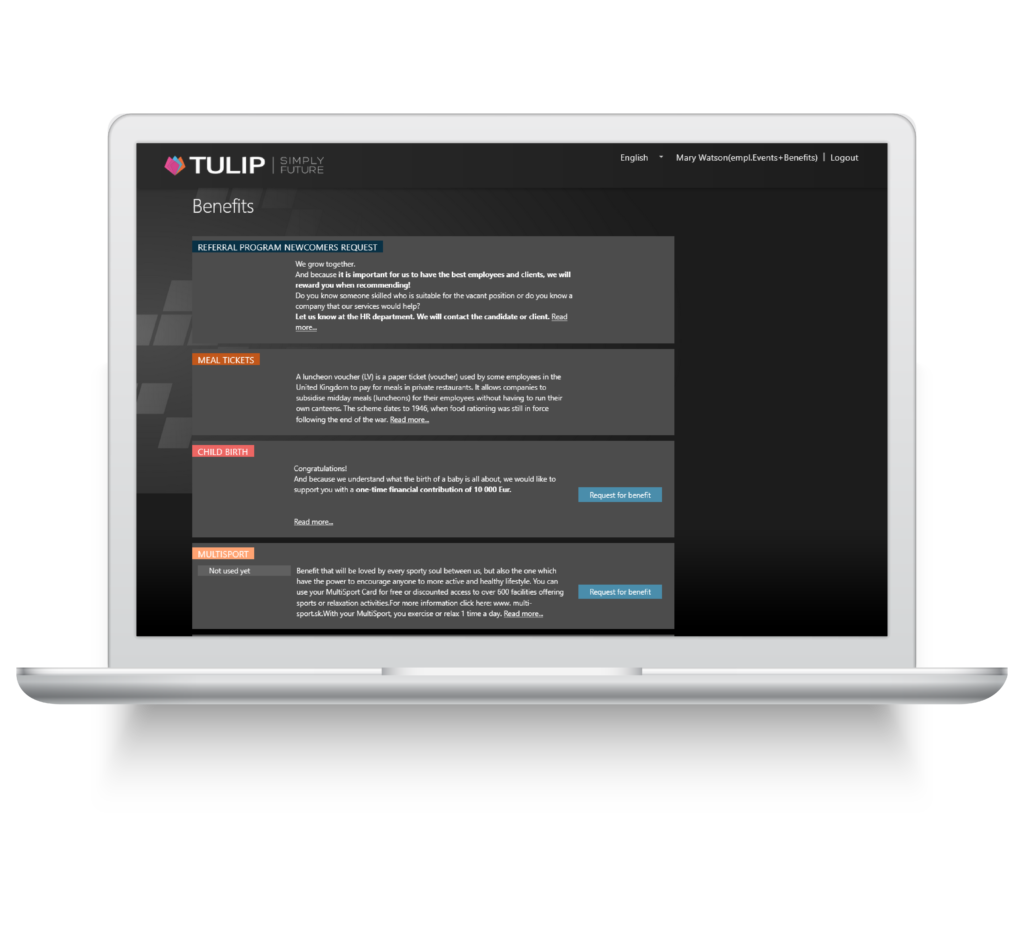 WHAT MAKES TULIP BENEFITS THE NO. CHOICE FOR YOU
Reduced paperwork
Ditch the fill-out forms and switch to a fully automated benefit management system in the cloud with built-in notification alerts and 24/7 availability.
Limitless customization
Set up any number of benefits and assign conditions to determine who is eligible to enrol. Allow your employees a diverse selection and let them choose what they prefer.
Smooth enrolment
Make work easier for your HR teams with convenient workflows and let your colleagues engage with a user-friendly solution.
No installation required
The TULIP Benefits is available anytime from any browser, with no installation required, providing maximum flexibility to every single employee and HR team member
TAKE ADVANTAGE OF TULIP BENEFITS
Enrol in available benefits by one click in the cloud, anywhere and anytime

Create your own benefit plan by enrolling in the available portfolio, based on your preference

Receive notifications directly to your mailbox about enrolled benefit approval

Access your benefits in one place, together with all your employment data such as T&A, business trips, pay slips and other
AS HRM OR HR ADMINISTRATOR
Manage the benefits agenda globally through a unified and streamlined admin interface

Free yourself for other tasks by allowing employees to enrol in a self-service solution

Reduce human error by fully automated email notifications

Gain access to transparent reporting and actual data, for strategic benchmarking, custom analysis and better budget planning for next-period reward strategies
INTUITIVE INTERFACE TO MANAGE BENEFITS IN ONE PLACE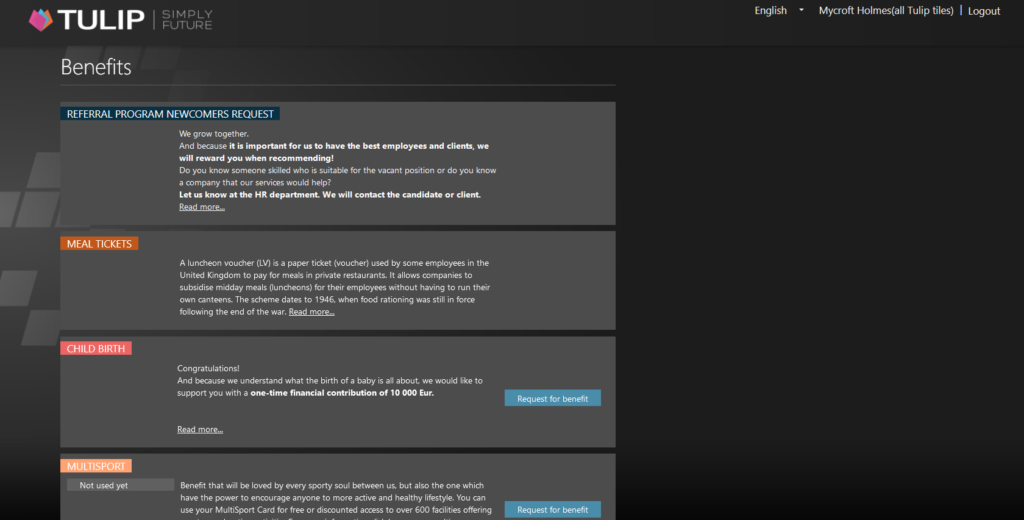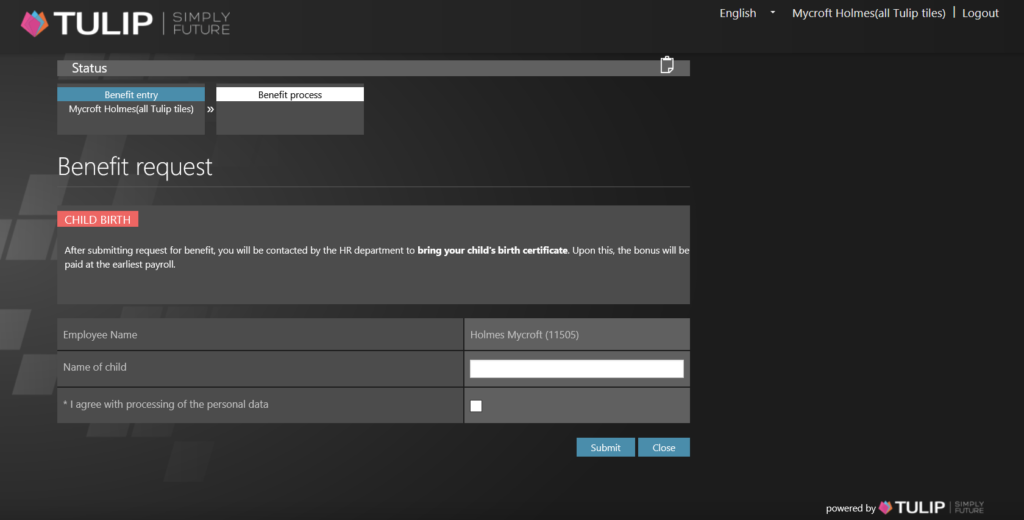 Get an overview of how to use the Benefits module in the TULIP platform thanks to a simple video tutorial:
Don't have time to watch the whole video? Skip to the sections that interest you:
0:37 – Benefit types description
03:15 – Benefit administrator role
05:30 – Notifications and reports
MANAGE ALL HR PROCESSES IN A SINGLE CLOUD SOLUTION