No matter whether you are arranging professional trainings, consulting sessions, department meetings, internal parties or team-buildings, TULIP Events allows you to organise any occasion with ease and increase the engagement level of your colleagues thanks to the user-friendly interface – accessible anytime and anywhere.
LEVEL UP YOUR EVENTS WITH TULIP
Automate and simplify the entire event planning process with a convenient cloud solution fully customisable to the needs of your organization. Provide your event managers with limitless custom event categories, tags, waiting lists, custom sign-up conditions and automated email notifications. Benefit from instant access to attendee reports and statistics enabling you to make well informed decisions for your future events planning and budgeting.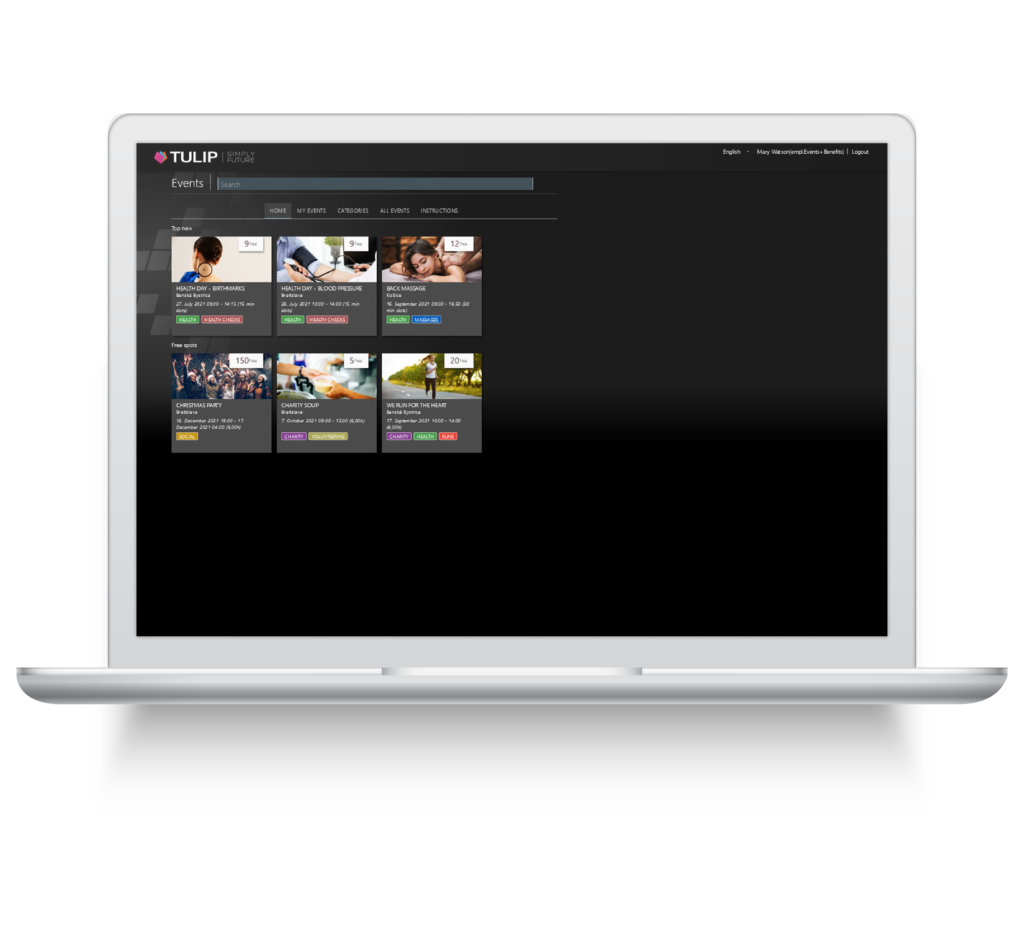 WHAT MAKES TULIP EVENTS THE NO. CHOICE FOR YOU
Reduced paperwork
No more paperwork and participant sheets circulating over the office. Benefit from online event lists, sign-up forms, automated notifications and gather instant feedbacks through the interface
Limitless customization
Adjust the workflow based on your needs with custom categories, variable conditions and tailored announcements. Set up a waiting list in case of exceeding the event capacity
Better overview and reporting
Have all the necessary information at your fingertips – including attendee reports, participation rate, statistics and feedbacks. Make well-informed decisions for your next event based on complete data
No installation required
TULIP Events is available anytime from any browser, with no installation required, providing maximum flexibility to every single employee, event manager and HR administrator
TAKE ADVANTAGE OF TULIP EVENTS
Get an overview of all available company events, including time, place and number of attendees

Sign up for the event online and add it to your personal calendar

Get on the waiting list in case of exceeding event capacity and be notified when you seize a seat

Customise the events based on your needs through a smart and intuitive interface.

Have instant access to attendee reports, statistics, email notifications and any information needed

Enjoy the convenience of communicating with your team on one platform and keep everyone updated to the very last minute

INTUITIVE INTERFACE TO MANAGE EVENTS IN ONE PLACE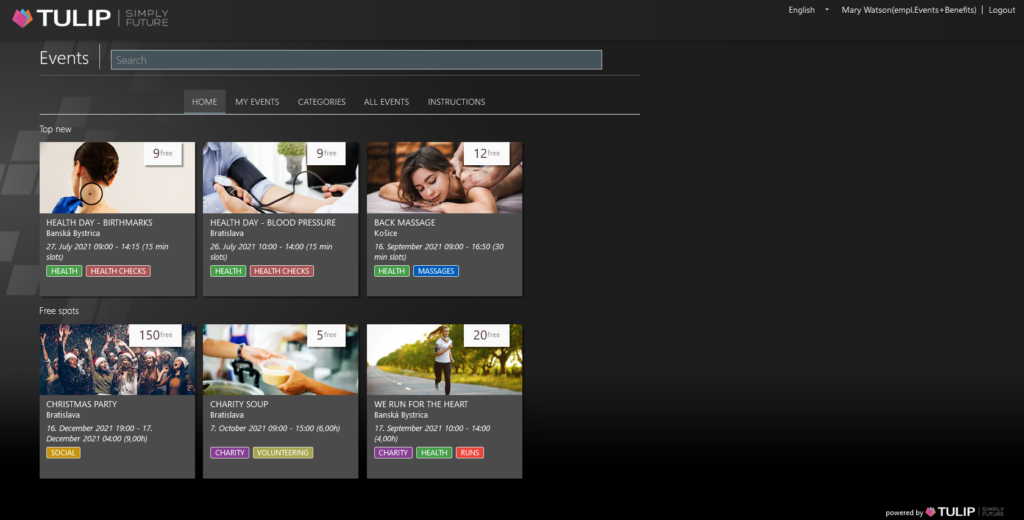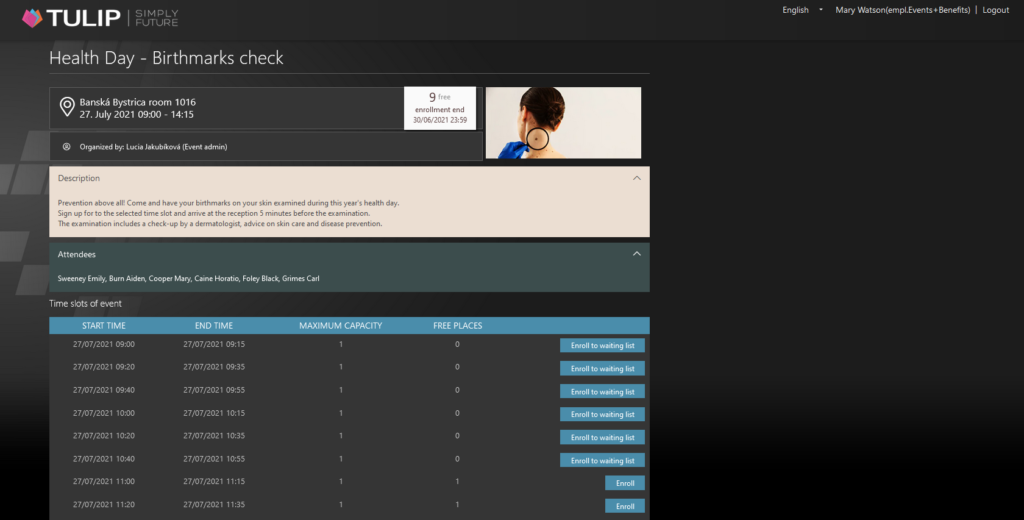 MANAGE ALL HR PROCESSES IN A SINGLE CLOUD SOLUTION