TULIP partner Accace – Case study
Thanks to TULIP's complex payroll and accounting modules, Accace managed to make its daily agenda significantly more effective. Decreases in its administration agenda, error reduction, payroll and accounting automatization, and approval processes and cloud attendance management are the main reasons Accace uses the TULIP platform.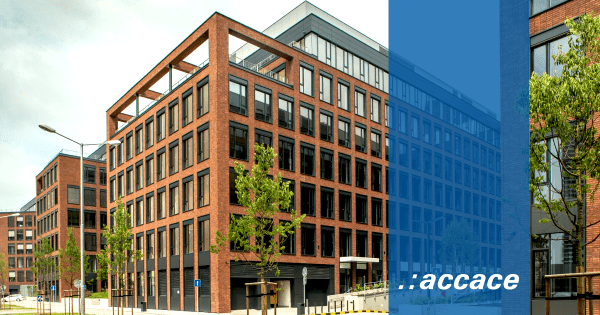 With more than 550 professionals and 13 locations in Europe, Accace ranks among the leading outsourcing and consultancy service providers in the region. Accace provides complex BPO and consultancy services in the areas of payroll & HR administration and accounting. In addition, Accace also ensures full-range tax consultancy, corporate and legal services via its in-house full-fledged consultants.
Accace is TULIP's most important partner. TULIP was originally created as Accace's internal tool for communication and data exchange with its clients.
Scope of services
Accace uses all of TULIP's available modules in their entities. Accace exchanges important documents with clients solely via TULIP. Clients use the portal for ESS, the attendance management system, the online payslip archive, invoice approval and the workflow and document archives.
Payroll section – File Manager (secure electronic archive for HR and payroll related data, communication tool and data exchange between Accace as a payroll provider and its clients); ePayslips (distribution and archive of payslips for Accace's employees as well as for its clients' employees); Transparent ticketing system (for payroll and IT helpdesk); Time and attendance online system: management of absences with cross-country approval workflow (monthly calendars set-up as per local legislation requirements, delegation possibility, automatic upload to the local payroll engines, etc.)
Accounting section – AP Management (document digitalization: scanning of paper documents in our SSC in Brno, extraction of pre-agreed data using an OCR system integrated in TULIP, validation of extracted data); Accounting archive (electronic archive of data and documents in TULIP); Accounting workflow (customized approval workflow on top of each folder, etc.)
Advisory lounge – File Manager (electronic archive, secure data exchange between Accace's consultants and its clients, customized approval workflows); Customized online tax forms created in TULIP
TULIP and Accace cooperation numbers
Cooperating since 2012
There are 32 000 documents processed in TULIP for Accace's clients monthly. As of 23.7.2018, there were 1 138 641 documents processed in TULIP for Accace's clients
As of 23.7.2018, there were 753 147 payslips published online in TULIP for Accace's clients
As of 23.7.2018, Accace had 588 client accounts in TULIP
Project goals and achievements
The same interface for all 496 employees and the unification of financial processes across multiple countries
A fast and reliable cloud system for document management – effective processing of more than 32 000 documents per month
Simple and user-friendly cloud system for time and attendance management for 5 countries
Ensuring the necessary transparency of processes and creating an effective auditing tool
Secure and transparent document exchange system between Accace and its clients (588 companies as of August 2018)
Online payslip management tool, harmonised across countries while respecting the highest security requirements
Employee profiles, folders, documents and tasks in one online tool which is also accessible from smart devices
Effective business trip management tool, also enabling cross-country approval workflows
Strong controlling mechanism in place
Automatization helping to book high amounts of invoice lines in a short time period, also significantly decreasing the error rate caused by manual data entry
"Accace's Czech branch uses TULIP mostly for simple and fast accounting document processing. Digitalisation and booking automatization has changed the way our team works. It helps us to process the agenda in real time, decrease the manual and administrative load and reduce errors.
TULIP is a great choice for our clients, too. They appreciate its user friendly interface, online archive, approval workflow and other functions." Jana Vasilenková, Managing director Accace Česká republika

If you want to become our partner or have any questions, let us know:
CONTACT US