Client Superior SDI – case study
An international IT company has been using TULIP's Time & Attendance module in their entities in 4 countries. SDI also manages benefits provided to employees via our Benefit module in 3 countries.
SDI has entities in 13 countries and has been one of the leaders in the industry for 25 years. SDI builds and implements an automated, scalable non-strategic/tail-end delivery platform that saves costs and lessens work for their clients. They have become a leading procurement and business process outsourcing provider primarily to Fortune 1000 companies.
TULIP has started cooperation with SDI in Slovakia and later that year in Poland, too, where the client uses our portal for management of attendance of the employees, secure payroll data exchange with payroll provider Accace and for online payslip distribution. In 2019, after we came up with the new Benefit module, SDI was one of the first clients that we implemented the module to. They are currently using Benefit module with great success. In the same year, the client started using TULIP in their entities in India and Great Britain, where they use Time and Attendance module for simple absence management and related approvals.
This client, that is an international company with managers having their subordinates in different countries, can thanks to TULIP properly manage attendance of their employees among entities and countries.
TULIP and SDI cooperation in numbers
Attendance management in Slovak entity started in February 2016
In September 2016, Poland entity joined TULIP
Since September 2019, TULIP's Time & Attendance module has been used in SDI India and SDI Great Britain
In March 2020, we registered 117 employees of SDI
Since September 2019, the client has been using TULIP's Benefit module in Slovakia, Poland and Great Britain
Project goals and achievements
Online Time & Attendance management system across entities in different countries
Saved time of HR department and simple, user-friendly platform
Error reduction in payroll calculations
Secure payroll data exchange between SDI and an outsourcing partner Accace
Secure portal for payslip transfers for every employee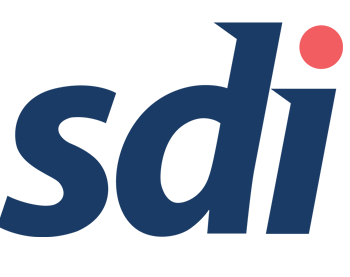 "Starting using TULIP for Time & Attendance management was a huge help for us. It saved not only time but helped us to be more oriented and aware of employees' attendance. When it comes to Benefit module, it's great to have an overview of all used benefits for every employee. Thanks to that, benefits are more actively used by people in our company. For now, there was no error in data from TULIP or any system malfunction. We appreciate continual grow and drive to be better in service provided to clients by TULIP Solutions and by Accace.", Katarzyna Krcik Anasinska, Strategic Initiatives Manager at SDI International Corp.
Do you want to be the first to know about articles like this? Subscribe for newsletter for our news, events invitations or good business tips:
SUBSCRIBE FOR NEWSLETTER