Our partner VGD Slovakia – case study
VGD company has been using TULIP platform as a web portal for their clients mostly for accounting purposes and payroll data exchange. Thanks to us, their client service can be faster, safer and more reliable.
VGD Slovakia is an outsourcing company covering wide portfolio of service in accounting, payroll, tax and audit area. Since 2002 they have grown to the 5th biggest outsourcing and auditing company in Slovakia with more than 160 employees.
In CEE region, VGD is a part of VGD group that guarantees highly professional international service. Worldwide, VGD is a part of Nexia group, one of TOP 10 independent groups of accountants and auditors. Most VGD clients are small and middle-sized companies.
Scope of service
VGD has been using our accounting and payroll module for internal purposes, but mostly for their clients since 2016. VGD clients use TULIP as a portal for payroll data exchange and invoice approval.
Key TULIP modules for VGD:
HR – payroll agenda – TULIP provides an online archive for HR and payroll documents. It's a tool for communication and data exchange between VGD's payroll accountants and their clients.
Accounting agenda – AP management: paper documents scanning, digitalisation with data extraction via OCR system connected to TULIP, data validation; Accounting documents archive in TULIP; Accounting workflow (approval processes set up by client's needs for every document and folder). 
TULIP and VGD cooperation in numbers
Cooperation since September 2016
As of 30 March 2020, there were almost 70 000 documents processed for VGD clients in TULIP
Number of processed documents is increasing. Currently (in spring 2020) VGD is processing 4 000 documents in TULIP monthly
As of 30. March 2020, VGD Slovakia had hundreds of client accounts in TULIP
Project goals and achievements 
Secured cloud solution for document management – effectivity in document processing
Processes with transparent logs
Fast and secured accounting document exchange between VGD and the clients
Fast and secured payroll document exchange between VGD and the clients
Modern digital service
Automatic processes significantly reduce error rate that can be caused by manual booking
Faster and more effective service provided to clients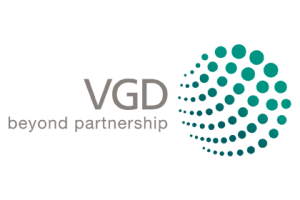 "We value the most that TULIP was developed for data exchange purposes and for communication between outsourcing provider and their clients. We were searching for innovative digital tool for a long time, for a web portal that supports our business in all areas (accounting, payroll, tax and audit). TULIP platform covers all our needs. In addition, our clients can digitalize many of their own internal processes via TULIP. They can cover internal approval processes, contract archive, purchase orders and time & attendance management", Tomáš Šalko, VGD Slovakia manager.
Do you want to be the first to know about articles like this? Subscribe for newsletter for our news, events invitations or good business tips:
SUBSCRIBE FOR NEWSLETTER