Swiss electricity producer is one of the industry leaders in Europe. The Czech entity is a shared service centre for the whole Alpiq company.
TULIP started the cooperation with Alpiq in 2015, when the Czech entity started distributing pay slips, managing time and attendance and processing business trips (including settlement) in TULIP. In 2017, the Polish entity joined the cloud with a part of the agenda.
This client uses the portal for employees' time and attendance management in the Czech Republic and Poland, but mostly for business trip management – approval flows and settlement.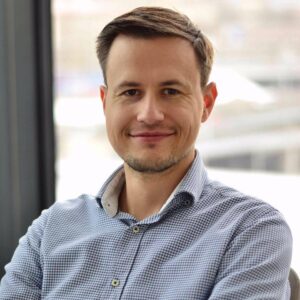 "In 2015, we were thinking about increasing effectivity and speeding up the process of attendance management, pay slip distribution and business trip flow at Alpiq. We received a tip for TULIP application. I'm very happy we had decided to go for it back then.
Our financial department has partially got rid of unnecessary tasks and the whole accounting and payroll process has become way more effective. We have abandoned manual paper and e-mail approvals, which were lengthy, disarranged, and unsystematic.
The process in the platform is very simple and intuitive for our employees and the finance department finds it clear, arranged, user-friendly and transparent.
We value our cooperation with colleagues from TULIP and we are excited about our next journey together."
Karel Ouška, Head of CESEE Accounting & Tax, Alpiq Services CZ s.r.o.
Modul for business trip management has been used by the client since 2015 in the Czech Republic and since 2020 in Poland
Both entities also use the module for payroll data exchange and pay slip distribution
In March 2022 there were 501 employees of Alpiq in the Czech Republic and 20 employees of Alpiq in Poland using time and attendance module
In March 2022 the summary of processed business trips in TULIP since the beginning of cooperation was 1 602 business trips in the Czech entity.
Digitised business trip management in two countries
Simple and intuitive business trip forms in cloud
Saved time of HR department thanks to a simple, user-friendly cloud platform
Error reductionin business trip settlement calculation
Unified platform for time and attendance, business trip and payroll related tasks management