European fashion and household retail chain PEPCO started its journey in Poland 20 years ago. Today, PEPCO covers 16 countries on the old continent. In all of them, TULIP is a key tool for internal processes for 23 thousand employees.
PEPCO started the cooperation with TULIP in 2016 in Slovakia and Czechia, where since then they have been using time and attendance module, business trip management module and digitized onboarding.
The same year, entities in Hungary and Romania joined TULIP and they use the platform for accounts payable and expense management. In following years, entities in Lithuania, Latvia, Estonia, Slovenia, Croatia, Bulgaria, Italy, Spain and Serbia kept implementing TULIP and the list of countries was finalised last year by Germany and Austria.
The headquarters in Poland have been using TULIP since 2018. They manage all their incoming invoices in the platform.
2016
2017
2018
2020
2021
Time and attendance management
Slovakia,

Czechia

Business trip management
Slovakia,

Czechia,
Romania

Accounting
– accounts
payable
management
Hungary,

Romania,

Slovakia,

Czechia

Lithuania,

Latvia,

Estonia,

Slovenia,

Croatia

Poland, Bulgaria
Spain, Italy,

Serbia

Germany, Austria
Onboarding process – new hire and
employee
change
digitization
Slovakia,

Czechia
Retail time and attendance management and business trip management for PEPCO
In the Czech Republic, PEPCO manages employees' attendance in 259 stores and in Slovakia it is 136 stores. Our time and attendance module for retail covers all industry specifics like shift planning or company structure – from teams to stores to entities.
Both countries also use business trip management module, in which employees submit travel requests and after coming back from the journey they fill in business trip digital form for the settlement.
Accounting – income invoices and expense management
These processes are already used in 14 PEPCO's countries all over Europe. For both operations, TULIP provides standard workflows, however PEPCO as a premium client has custom modifications to their specific needs. Each year, they process massive number of documents through TULIP which are covered by custom workflows in line with company's structure.
New hire – onboarding process in cloud
For the Slovak and the Czech entities, PEPCO covers whole onboarding operation in TULIP. We modelled full new hire journey in cloud by digitizing onboarding forms and questionnaires which helped to eliminate paper drafts and their exchange between new hire, branches and company's headquarters. It was significantly slowing down the onboarding process. The company has overcome this drawback thanks to TULIP. his is now eliminated thanks to TULIP.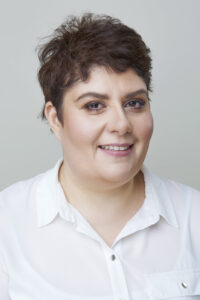 "By establishing and improving each process in TULIP, we have streamlined daily operations not just in HR department, but also in stores."
Barbora Gvizdová, HR manager in PEPCO Slovakia s.r.o.
PEPCO has been using Time and attendance management system TULIP for their offices and stores in the Czech Republic and in Slovakia since 2016.
In July 2022 the time and attendance module was provided to 259 stores in the Czech Republic and 136 stores in Slovakia.
As part of the module, the client can exchange payroll data with outsourcing partners in both countries.
Entities in Slovakia and Czechia also use business trip module for travel management and following settlement (Romania included) and New hire module for smooth onboarding process.
The first TULIP accounting workflows were implemented in 2016 for PEPCO entities in Hungary and Romania. Both countries started using custom AP processes in the same year as Slovakia and Czechia.
They were followed by Croatia, Slovenia, Lithuania, Latvia and Estonia in 2017.
By the 2022 the Accounting was implemented in all other entities of PEPCO – Poland, Bulgaria, Spain, Italy, Serbia, Germany and Austria.
Since the beginning of cooperation to June 2022, there were 515 333 invoices processed in TULIP, the biggest part belonged to headquarters in Poland – 140 thousand.
Since the beginning of cooperation to June 2022 there were 27 843 employee expenses processed in TULIP.
TULIP is the key tool for HR and accounting agenda for retail chain PEPCO in 2 827 stores in client's all 16 European countries.
Unified platformfor retail time and attendance management in PEPCO Slovakia and the Czech Republic.
Saved time of HR department.
Reduction of errors in attendance data for payroll processing.
Simple shift planning with automated legislation compliance review.
Smooth process of receiving, approving and booking of income invoices, unified cross countries. Thanks to this, consolidated approvals can be applied across the whole PEPCO company.
Automated business trip management.
Significant acceleration of onboarding process by eliminating paper contracts journey between headquarters and stores.
All operations unified to one cloud platform across all client's countries.