Webnode company was established in 2008 and it provides their own system for websites creation. It's been used by 40 million users worldwide since then. The development department is settled in Brno, the Czech Republic and it provides the service to users in the whole world.
TULIP started the cooperation with Webnode in the summer of 2019. The client uses the portal for time and attendance management for employees in the Czech Republic and for foreign employees who are a part of the teams with Czech managers. The company Webnode with their international operations and employees spread around the globe can manage their global time and attendance no matter of the entity and its local legislation.
Customizations are welcome in TULIP and Webnode is one of the clients that came up with new ideas and expectations. We provided the HR department with a few email notifications that remind them about soon to come deadlines and important dates. This customization eases up HR's employee care.
Since the very beginning of our cooperation, Webnode has also been interested in our Benefit module which allows employees to enroll company benefits by themselves directly in their TULIP accounts, engage them to actively focus on company's life and improves productivity related to benefits administration on HR department side.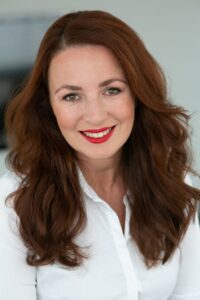 "From the beginning of 2019 we knew we wanted to find a solution that will help us look at our employees' attendance via worked hours. Our colleagues' approach to work is so responsible that we can finally stop calculating their working hours and get rid of administration work connected with it. We were looking for a system that would help us simplify our processes and allow us to stop managing papers which are hard to archive. Thanks to Google, we found TULIP. Right after the first phone call we knew this is the way we will take.
It might sound like cliché, but after the first meeting we were excited. It wasn't just about the system features, but also about their approach. The initial implementation had been done unbelievably quickly – it took just 3 weeks. Of course, it took longer to polish the details, but this was not an obstacle for full system operation.
TULIP now provides everything we wanted it to do. What the system wasn't able to do, TULIP people just taught it to do. We have never had a problem to agree on something and never felt that someone wants to enrich themselves or save at our expense. We always agreed on things like reasonable people on both sides.
I really value people from TULIP that I cooperate with. The fact that two companies with the same approach and values meet is rare."
Zuzana Marková, Chief People Officer | Webnode CZ s.r.o.
Time and attendance management used by the client since September 2019 for Czech's entity

Benefit module for company's benefits management used by the client since the beginning of the cooperation in September 2019

In November 2020, we registered 122 employees of Webnode who managed their time, attendance and benefits in TULIP
Simple and intuitive global time and attendance system for an IT company with flexible working time without any clock in/out requests
Minimum of necessary employee attendance adjustments during the payroll period
Saved time of HR department and simple, user friendly cloud platform
Error reduction in payroll calculations
Transparent company benefit management in the same cloud platform as used for time & attendance management