Tornator is a Finnish expert in forest management. The company operates on the terms of sustainable forestry. They buy and manage forests, produce wood, sell waterfront plots and forestland and develop wind power projects. Tornator is Europe's leading specialist in sustainable forestry, owning forests in Finland, Estonia and Romania. Romanian entity is the one that cooperates with TULIP since 2020. We digitize their internal processes in HR and accounting areas.
Tornator started the cooperation by implementing accounting module in Romania in March 2020. We digitised and automated company's AP processes to the cloud. Quite immediately, the client requested to expand the cooperation for HR agenda as well. Since then, Tornator has been using TULIP for time and attendance management for all Romanian employees along with pay slip distribution and expense management.
In the first quarter of 2022, modules for cloud benefit management and business trip management were implemented, so client now uses almost full scope of TULIP services.
At the end of 2020, Tornator's other Romanian entity called Ocolul Silvic Privat Oituz, joined TULIP and part of its modules with the same scope that applies for Tornator.
TULIP Accounting
Tornator– After they receive invoices (in PDF forms), responsible employees send them to a dedicated email address.
TULIP – Automatically uploads them to an OCR system, the data extraction starts.
TULIP – An additional check of the extracted data is performed by our internal team and then uploaded to the TULIP portal.
Tornator – Validated documents are prepared for the approval process within 48 hours of the time TULIP receives them from the client.
Tornator – Approval roles and limits and invoice and report visibility are fully managed by the client. The availability of online invoices allows managers to track costs simply and effectively.
TULIP Payroll
The module provides payroll data exchange between the client and an outsourcing partner. After the monthly calculation is done, the partner uploads payslips onto TULIP, client's HR department follows by approving them and publishing to employees' secured TULIP accounts to download. Employees receive email notification about the new payslip added to TULIP.
TULIP time & attendance management system
Tornator uses the standard time and attendance module for their Romanian employees. The module allows them to create requests regarding absences and any other attendance exceptions. These requests are then sent for an approval. Attendance in TULIP is closed by one click at the end of the month and outputs for the payslips are then generated.
Business trip management
Business trips module allows Tornator's employees to create a business trip request directly within TULIP. The request goes through the approval process which is followed by a possibility to create a business trip settlement online in TULIP.
Benefit management
Benefit system allows to register chosen benefit from client's available benefits list along with its cancellation, change and relevant reports. Each employee sees the list of benefits available for her/him and can submit the request for submission if requested for usage.
Expense management
Tornator manages all expenses via TULIP. Operations of expense management are fully processed through custom workflows that allow employees to submit expense settlement requests in the same interface as other attendance, HR and accounting related tasks.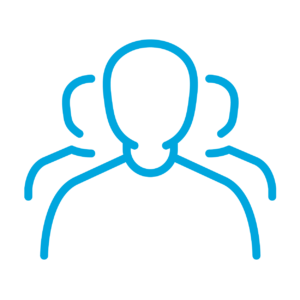 "In 2019 we were in search of an invoice management system and we discovered TULIP Accounting, which was the main reason for starting our collaboration. But since TULIP was offering much more than that, we thought that HR modules would be very helpful for our organisation, too. Since 2020, TULIP has been part of our daily work. It's made our work easier in many ways.
Our thoughts go further, hoping that together we will develop TULIP's functionalities even more."
Cristina Groza, Financial & HR Manager, Tornator S.R.L
Cooperation since March 2020
In May 2022 there were 31 employees of both Tornator and Ocolul Silvic Privat Oituz managing their time and attendance in TULIP in Romania
In May 2022 the summary of processed business trips in TULIP since the beginning of cooperation was 1 129 business trips in both companies
In May 2022 the summary of processed accounting documents in TULIP since the beginning of cooperation was 2 694 invoices in both companies.
Digitised internal company processes in HR and accounting area in two client's entities unified in one cloud
Simple and intuitive business trip management
Simple and intuitive time and attendance management
Saved time of HR department thanks to a simple, user-friendly cloud platform
Error reductionin payroll data processing, business trip settlement calculation, attendance management and accounting processing.