Grant your HR teams an all-in-one cloud platform to manage a seamless, fully automated onboarding process and deliver the new hire with an all-round-care from day one.
UPLIFT YOUR ONBOARDING PROCESS WITH TULIP
Allow your new colleagues to engage over an intuitive online interface and let them take their very first steps in your company with ease. Unburden your HR teams and save countless hours by eliminating manual tasks, utilising smart workflows and automated employment documentation templates in a secure cloud solution.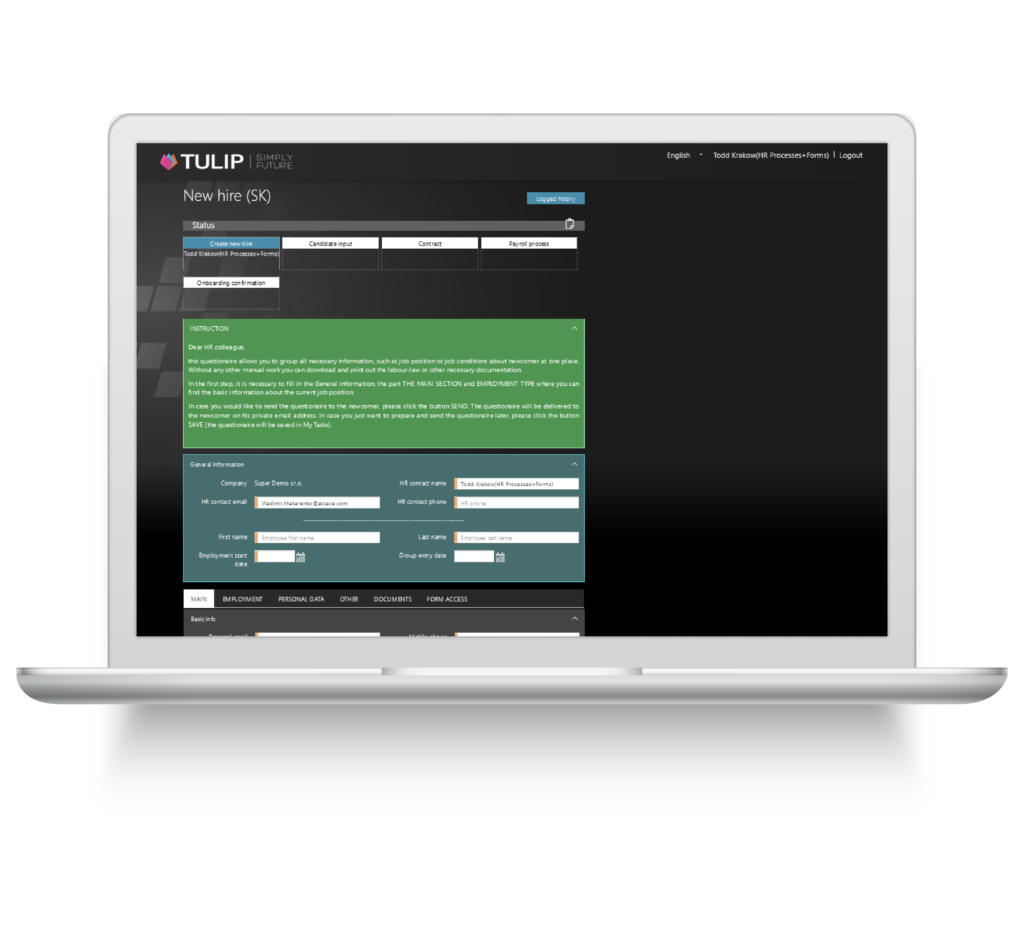 WHAT MAKES TULIP NEW HIRE THE NO. CHOICE FOR YOU
Smooth online onboarding
Have your onboarding processes automated and managed completely online, with smart workflows, phone text messages or email notifications
Reduced paperwork
Gather necessary information with fully customisable online forms through an intuitive interface and auto-generate templates of employment contracts or other documents
High security guaranteed
Manage your new hire agenda in a secure cloud solution and have a piece of mind that all the sensitive personal data is handled in strict compliance with GDPR
No installation required
TULIP New hire is available anytime from any browser, with no installation required, providing maximum flexibility to every single employee and HR team member
EASY ONBOARDING PROCESS – STEP BY STEP
INTUITIVE INTERFACE TO MANAGE NEW HIRES IN ONE PLACE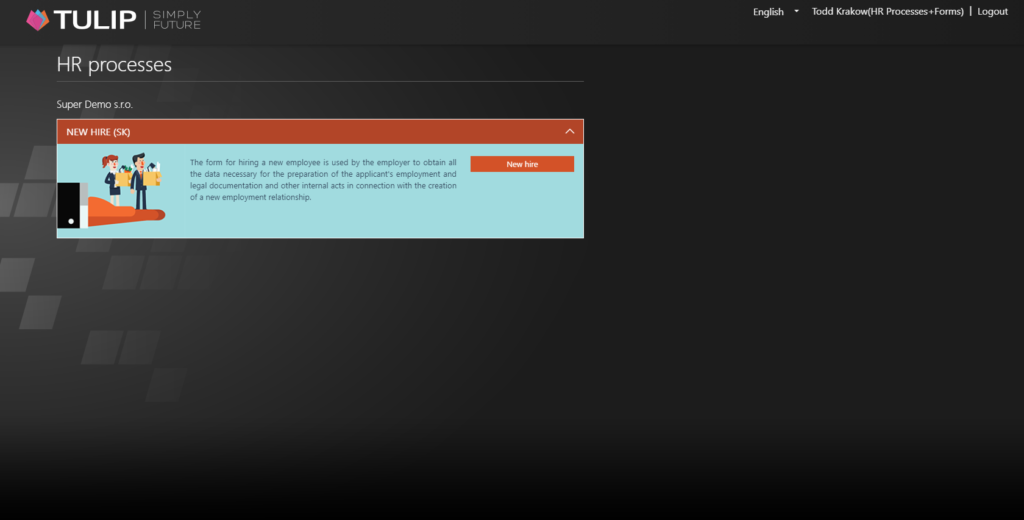 Getting started with new hires
Getting started with new hires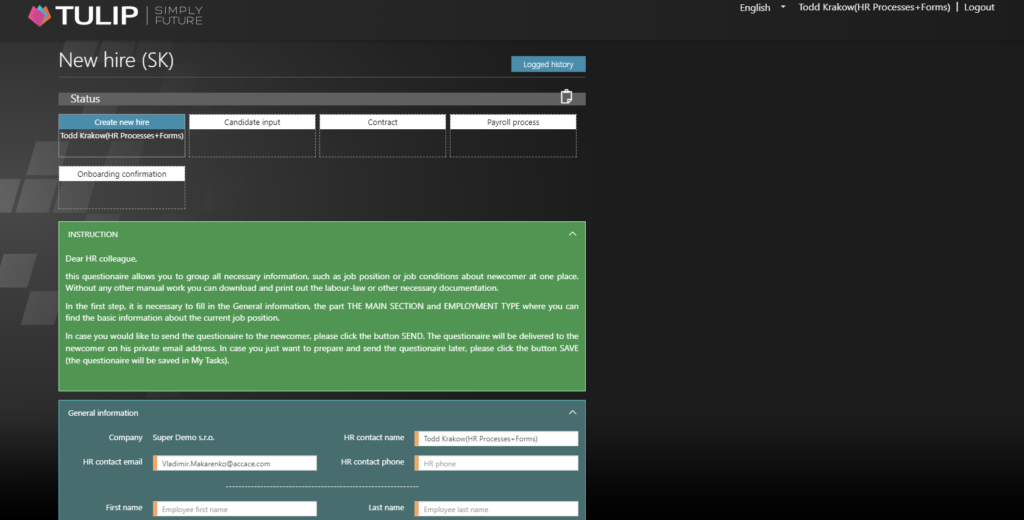 MANAGE ALL HR PROCESSES IN A SINGLE CLOUD SOLUTION