What is the difference between an old world of software licences with robust 'on premise' implementations and today's cloud service world? Is the new IT world suitable for small companies or not?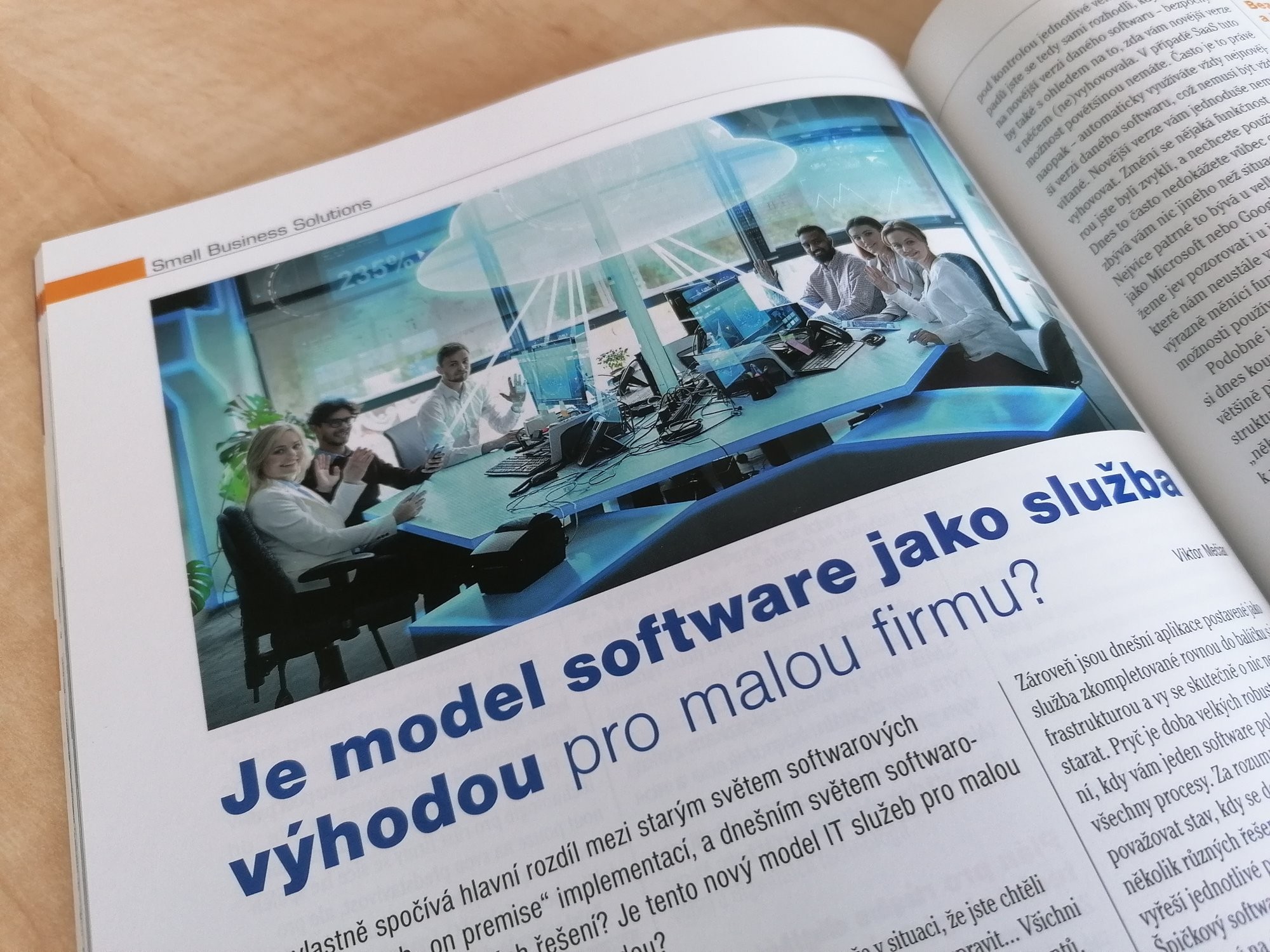 Is the new IT world suitable for small companies or not?
Let's jump right to our statement – we believe that SaaS ('Software as a Service') is an advantage for small companies. It's mostly because of financial investment division, maintenance and differences between solutions.
Old 'on premise' software world
Today, cloud solutions allow small companies to use professional tools for reasonable price. In the past, if you wanted to use top software, you had to pay a high set-up fee. Then, there were licence fees, which weren't very flexible. Most of the time, those licences were for user accounts that the company didn't fully use or had to buy more repeatedly. Let's not even talk about other support fees and customization fees. We all know the hourly rate for IT consulting service.
These payments were managed from accounting point of view pretty smoothly via depreciation of assets. But from cash flow point of view, it was usually a huge investment which couldn't be paid in parts. As a result, small companies were not able to use top quality software. These investments were just too high.
New SaaS world is closer to you
Today's 'software as a service' model allows small companies to use any software they want including really expensive worldwide famous ones. Of course, by changing the model of software service, you don't pay less, however, this investment can be divided in time.
A very important fact is that SaaS usually provides a full package with infrastructure, so the client has no duties in this area. The time of robust solutions covering all company processes is long gone. We believe that the reasonable approach is to implement more solutions that will excellently cover different problematic areas. Top quality HRMS software connected to candidates' database, payroll software connected to government software, accounting software connected to clients' database and more. Today, you can build your IT infrastructure like a puzzle based on your preferences. There's no need to pay for one complex solution with necessary compromises.
Where is the snag in SaaS?
Software as a service seems like a WIN-WIN situation for both sides. So, where's the snag?
Even in this scenario, you adapt to the software and its roadmap. In the past, when you installed the solution to your computers, you had bigger control over product's versions. Most of the time, you could have decided whether, and when you wanted to upgrade. Today, you have no voice in upgrades, they happen automatically with no choice for you to reject. New versions might not suit you, but you must accept the situation, especially with world corporations like Microsoft or Google that keep pushing us to upgrades that often markedly change functions and design.
The same goes for an infrastructure. Today, you buy the software with infrastructure and you only connect via internet to your data. Again, huge advantage is that you do not have to deal with any hardware.
Data security and controls
We believe that from data security point of view, SaaS era is a big advantage for companies. It's simple – try to count the costs that your company invests or did invest to your hardware and software security every year.
Cloud companies must provide the best data security since this is their core business and any security issues might be fatal for them. So, do not be afraid of your data security in the cloud era.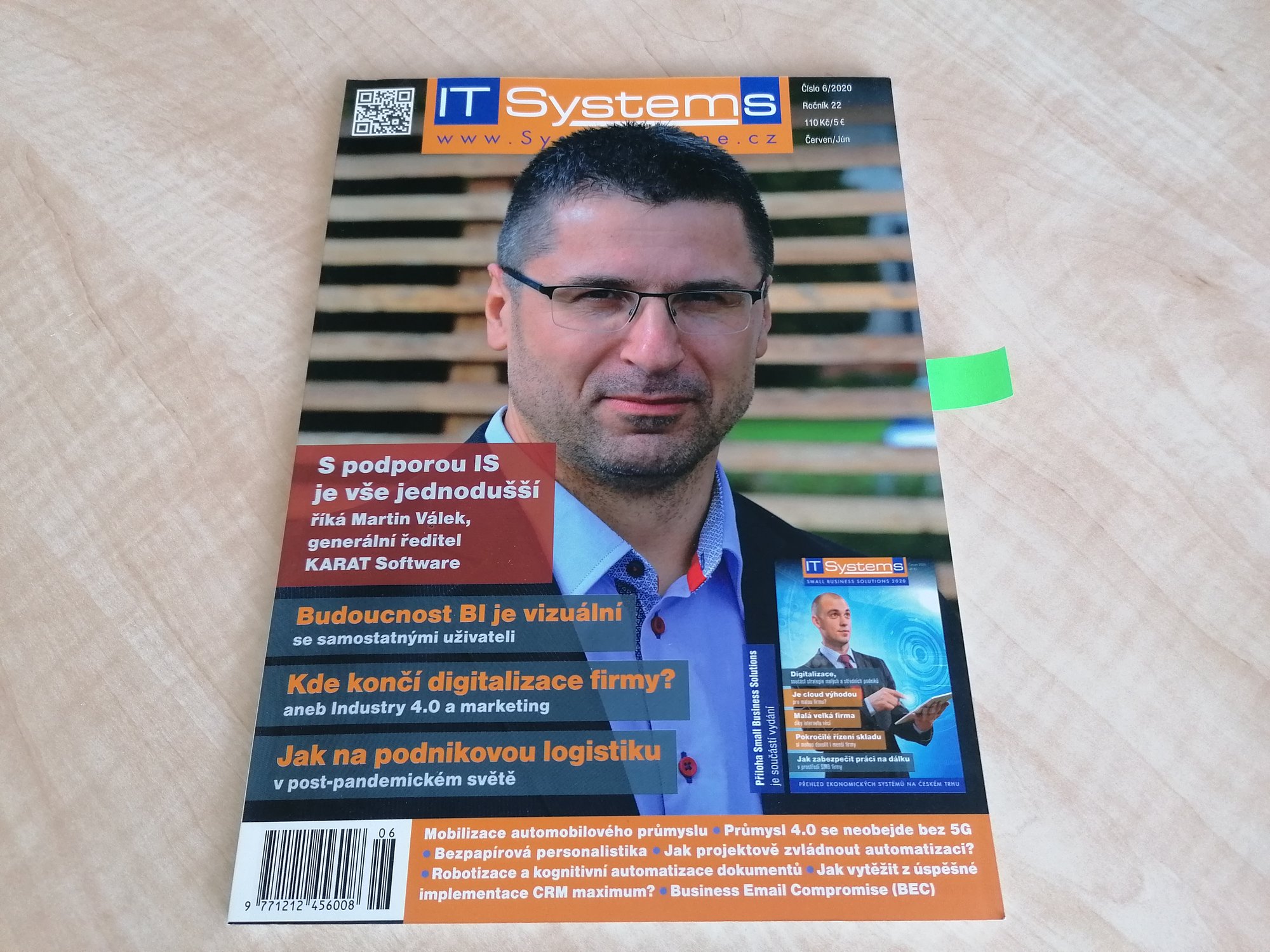 To sum it up…
What message did we want to deliver? These days allow small companies to use software that they couldn't afford ten years ago. Software companies also benefit from SaaS model, since they have a wider customer base. However, you shouldn't expect to save significant amount of money. You can only process this investment divided in time.
LIKED WHAT YOU'VE JUST READ?
Feed your thirst for more! Subscribe and receive our news directly in your inbox.
Viktor Mečiar
Managing Director
Digitization of HR and accounting under one roof in the TULIP cloud platform
Which company processes can be fully digitized to TULIP?