Manage your working time and attendance in the Czech Republic with TULIP, a user-friendly ESS system. Use TULIP for your employees' attendance tracking and allow their team leaders and HR managers to gain an overview of real-time attendance and absences of their subordinates in one cloud tool.
BUILT-IN COMPLIANCE WITH CZECH LEGISLATION
Get rid of macros in Excel! We have your back. Czech legislation covered by Labour code that governs the terms and conditions of employment such as working hours, holidays, wages, overtime, rest periods, occupational health and safety, termination of employment and more are fully included in TULIP and regularly updated by our local experts. Latest labour changes including complete reorganisation of vacation calculation was a challenge, but TULIP is completely aligned with Czech legislation and covers any changes immediately concerning time and attendance, payroll, tax or GDPR.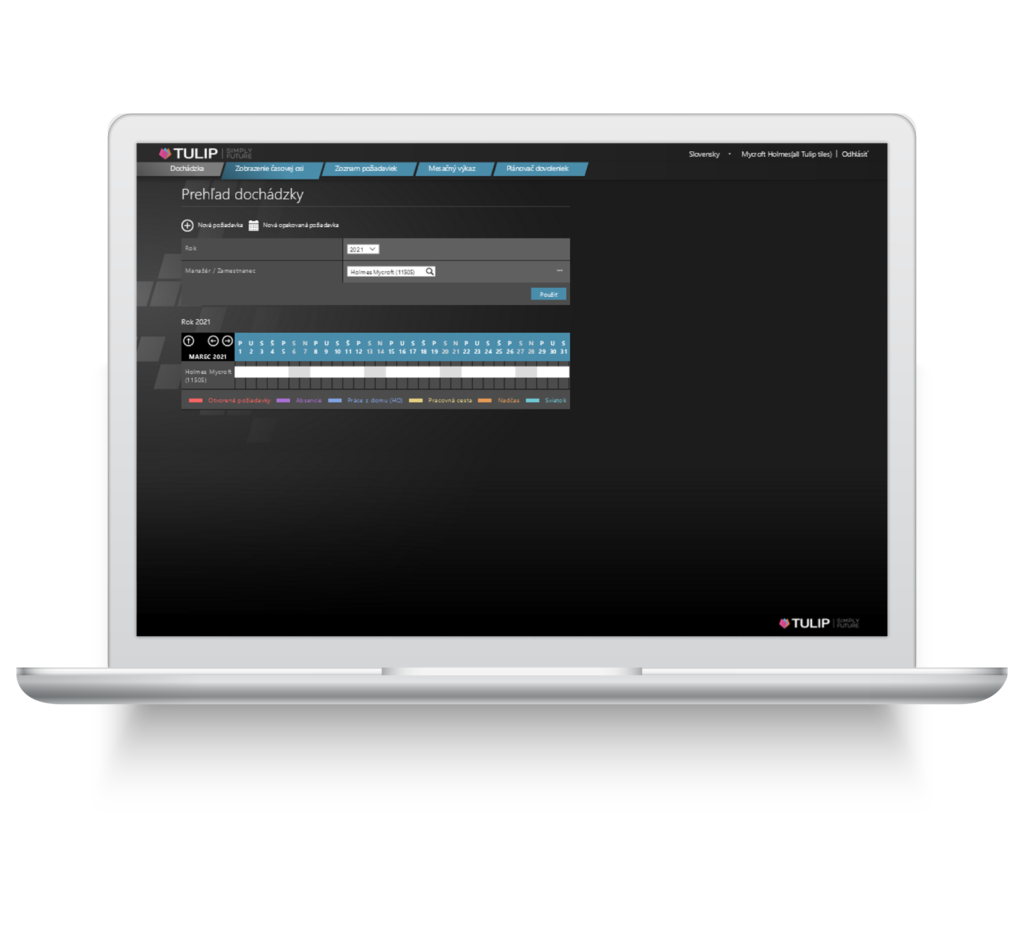 FACTS AND FIGURES ABOUT WORKING TIME IN CZECHIA
WORKING HOURS PER WEEK
It is also possible to agree on an uneven distribution of working time with the representatives of the employees.
standard working schedule
three-shift system or continuous operation
TIME OFF AND VACATION DAYS
UPGRADE YOUR T&A WITH TULIP
AS AN EMPLOYEE
Self-service portal for your comfort
Track your attendance, absences, and actual working time

Plan your vacation and record your actual working time in a shared calendar

Access your payslips, company guidelines, HR documentation in a secure online platform
AS A MANAGER OR TEAM LEADER
Approve and supervise your team's attendance
Approve attendance requests from all your team members and manage your own attendance

Plan your team's work schedules, shifts, and allow them to plan vacation in advance with an interactive calendar

Stay notified about every attendance request with email notifications

Manage your teams across all countries you operate in with global platform that covers multiple local legislations

Delegate your approval duties to chosen colleague during your absence
AS HRM OR HR ADMINISTRATOR
Get an overview of company's attendance situation
Get rid of tracking all legislation updates and rely fully on automated checks in cloud system

Keep track of all attendance data, absences, shift regimes and employees actual work time

Access all time and attendance, HR and payroll data in real-time reports

Approve your payroll data collection and calculation

Easily and safely exchange payroll data with your payroll provider via secure cloud platform
INTUITIVE INTERFACE TO MANAGE YOUR TIME & ATTENDANCE IN CZECHIA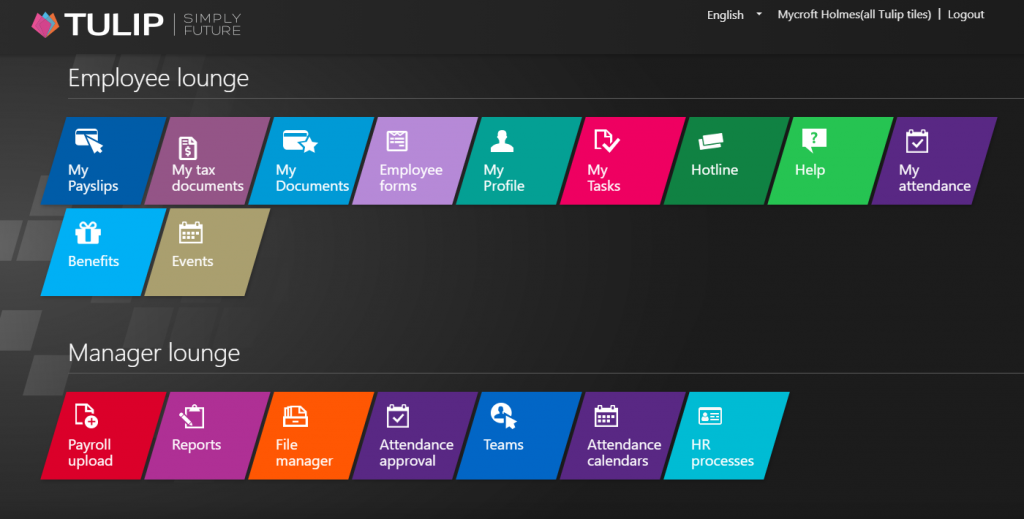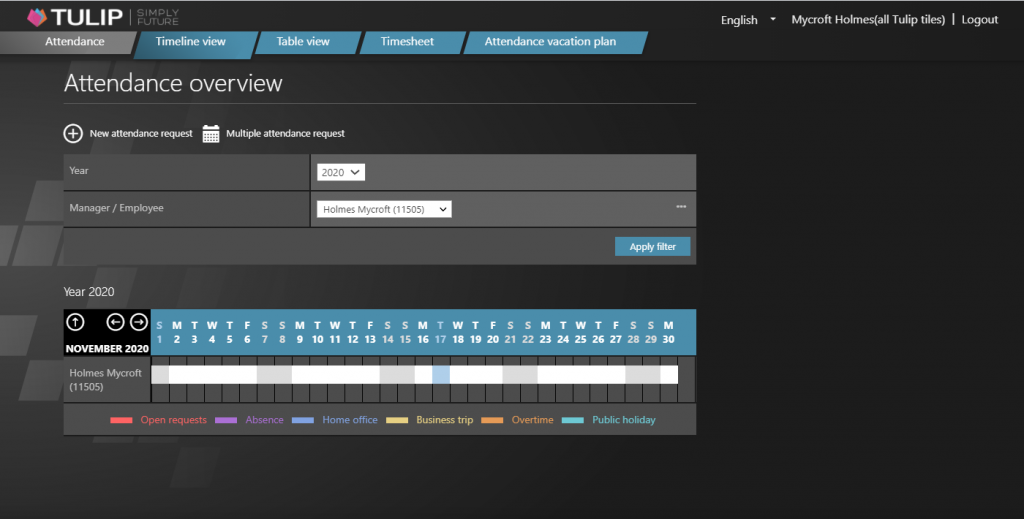 CHOOSE TULIP T&A IN THE CZECH REPUBLIC – AND GLOBALLY
As a global cloud system provider, TULIP follows time and attendance legislation in many countries across the globe. TULIP's time and attendance management system is in line with Czech legal requirements and more legislation in and out the CEE region. Use single unified platform for your time and attendance, HR, or accounting processes worldwide.
Automated legislation controls
Let us handle any statutory changes in attendance management, payroll and other HR related law updates concerning work time, stand-by, shifts, or time-off.
No limits in customization
We can adjust TULIP to your needs and you will benefit from different working systems, shifts, schedules, payroll periods, reporting and anything specific to your organisation.
Multilingual interface
TULIP allows you to switch between multiple languages, allowing your employees to access their attendance records in a preferred language they are comfortable with.
Seamless implementation
TULIP refrains from using biometric tracking or ID card terminals, unburdening you and your IT department from software or hardware installation.