Fully covering Romanian legislation in time & attendance area, payroll and HR agenda, considering all regulation in working time, absences, shifts, overtimes, breaks, vacation plans and more. TULIP will simplify your business with online attendance management.
BUILT-IN COMPLIANCE WITH ROMANIAN LEGISLATION
As for many legislations all over the world, also Romanian employers must keep a record of the daily hours worked by each employee and keep these records available for inspection by the labour authorities. With TULIP, you do not have to worry about all statutory rules. We will have your back and keep tracking all relevant information and incorporate them in our attendance scheduling platform in Romania. TULIP will track mandatory breaks, maximum working hours, shift planning rules, and overtime. Any hours worked above eight per day or 40 per week are considered overtime. Employees cannot work more than eight hours of overtime per week. That, and all other rulings are fully covered in TULIP for high comfort of every HR manager and regular user of our time and attendance management system.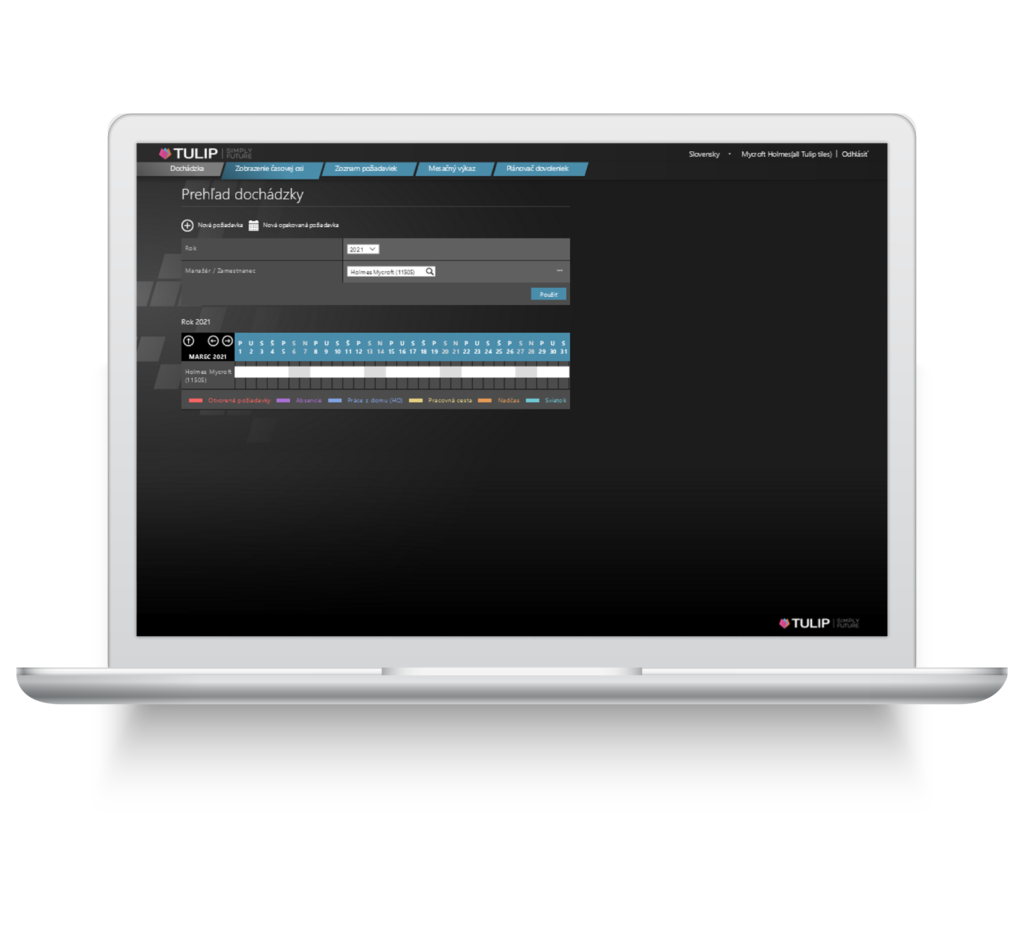 STEP UP YOUR ATTENDANCE SCHEDULING WITH TULIP SYSTEM
AS AN EMPLOYEE
Manage your own attendance in ESS portal
Submit requests for daily attendance and absences in 3 clicks in thoroughly designed user-friendly interface

Get an overview of your shift plans, vacation plans, payslips, and attendance records in one online tool

Do not be bothered by clock in/out legacy software that tracks your every move

Receive email notifications for all approved requests to your email
AS A MANAGER OR TEAM LEADER
Gain complete overview of your team's attendance situation
Schedule attendance for your subordinates, including detailed shift planning that follows Romanian legislation and provides automatic checks of all requests

Approve attendance requests for your team

Receive notifications of all attendance requests directly to your email

Delegate your tasks to your chosen colleagues when you are not present
AS HRM OR HR ADMINISTRATOR
Free yourself from tracking all legislation changes
Let us take care of all Romanian legislation requirements and possible updates

Manage whole company attendance, payroll, and HR necessities in TULIP

Allow your colleagues to contact you with our ticketing system

Read, download, and process standard or custom-made attendance reports
INTUITIVE INTERFACE TO MANAGE YOUR ATTENDANCE IN ROMANIA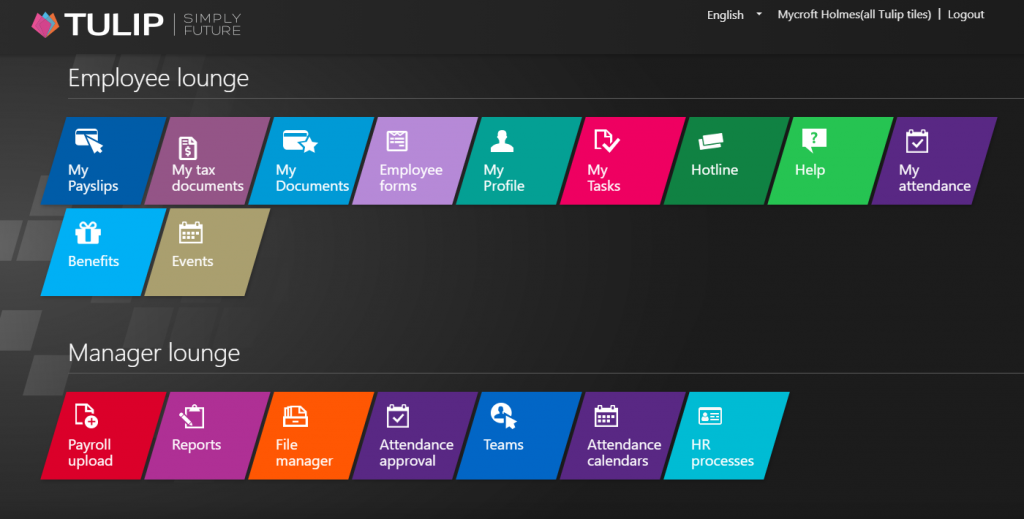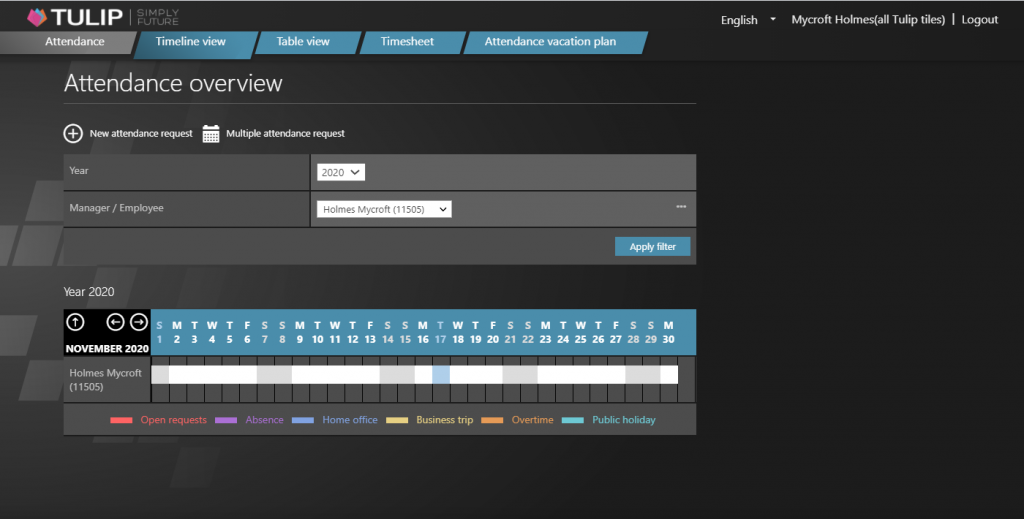 CHOOSE TULIP T&A IN ROMANIA – AND GLOBALLY
As a global cloud system provider, TULIP can be your support in any country you operate in. Our attendance scheduling system not only follows Romanian legislation, but also EU's GDPR and other world regions. Let's be partners for your international growth.
Automated attendance legislation compliance checks
Calculate, evaluate and settle your payments for overtime, stand-by, night shift, time-off and more, in full compliance with the labour law, GDPR and payroll regulations.
Unification of processes on global level
You don't need to purchase local systems for each country and each function. We can cover your time management, attendance scheduling, payroll and HR workflows across entities. With TULIP, you will gain unified solution for all employees in all entities of your company.
Multilingual interface
Company language might not be the language your employees feel the most comfortable with. TULIP allows you to switch between multiple languages, allowing your employees to process their attendance in their preferred language.
Fast and simple implementation
TULIP refrains from using biometric tracking or ID card terminals, unburdening you and your IT department from software or hardware installation and maintenance.