Track and schedule your working time and attendance in Slovenia with TULIP, employee-self service solution. Let your employees manage their working time, allow managers to approve their absences and provide HR administrators with unified cloud solution for company work schedules and payroll data collection.
BUILT-IN COMPLIANCE WITH SLOVENIAN LEGISLATION
Stay fully compliant with the labour law legislation in Slovenia. TULIP covers all obligations from Employment Relations Act and related regulations. You do not need to calculate breaks between shifts, night work rules, overtimes and all other attendance related terms and regulations by yourself anymore. Leave this burden to automated time and attendance system. With TULIP, your company attendance will be aligned with the ever-changing labour law, payroll, tax and social security legislation or GDPR rules.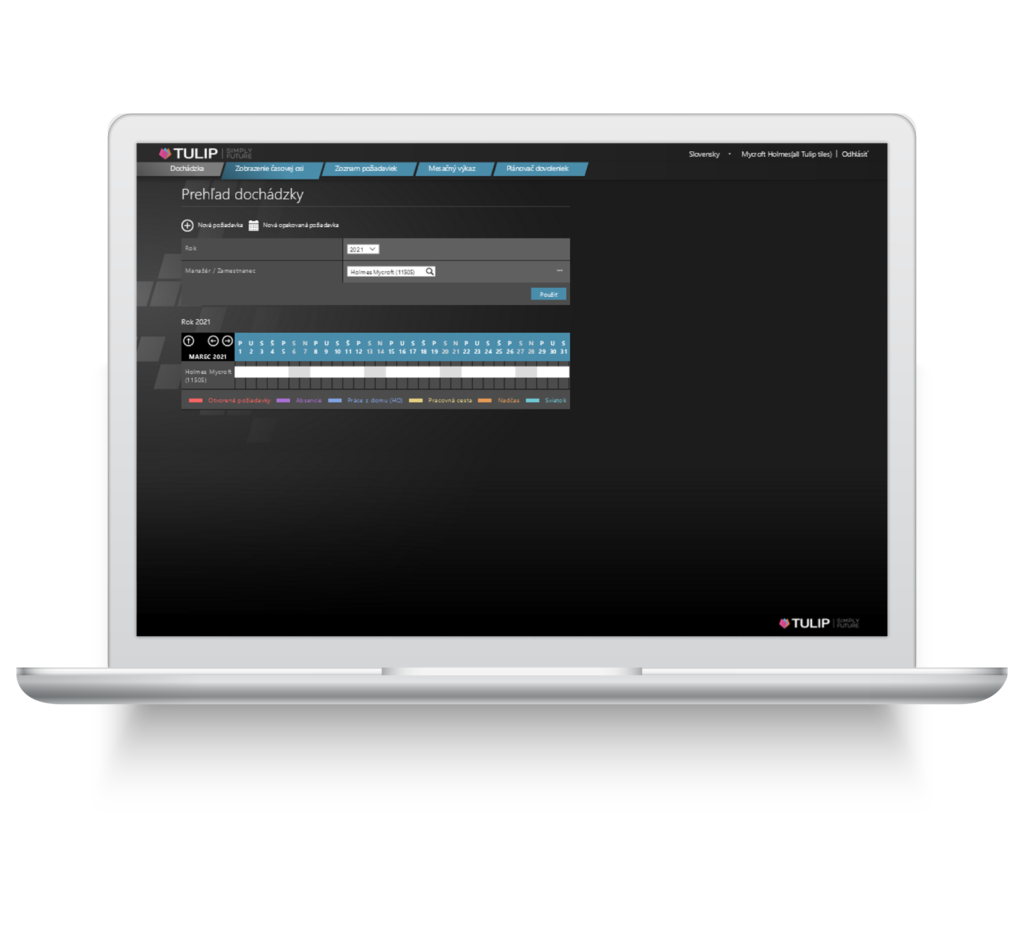 UPGRADE YOUR ATTENDANCE MANAGEMENT BY SWITCHING TO TULIP
AS AN EMPLOYEE
Use self-service system for your comfort
Submit your absence requests to get approval by your supervisor

Plan your vacation, share the plan with your colleagues and record your actual working time

Download your payslips from secured cloud portal where they are published on regular basis

Access your documents, company guidelines and other information shared by your HR department

AS A MANAGER OR TEAM LEADER
Approve and supervise your team's attendance
Manage your personal attendance and attendance of your team

Plan work schedules with an interactive calendar allowing cross-month or cross-year plans

Receive notifications with every subordinates' request to keep you informed in real-time

Delegate your approval duties to chosen colleague during your absence
AS HRM OR HR ADMINISTRATOR
Gain an overview of company's time & attendance
Unburden yourself from keeping track with ever-changing time and attendance legislation – rely fully on TULIP updates

Keep track of all the data submitted by employees, team leaders or managers

Get access to all attendance, HR and payroll data, updates and reports anytime you need them

Benefit from an error-free payroll calculation thanks to automated time and attendance data integration in your payroll system
INTUITIVE INTERFACE TO MANAGE YOUR ATTENDANCE IN SLOVENIA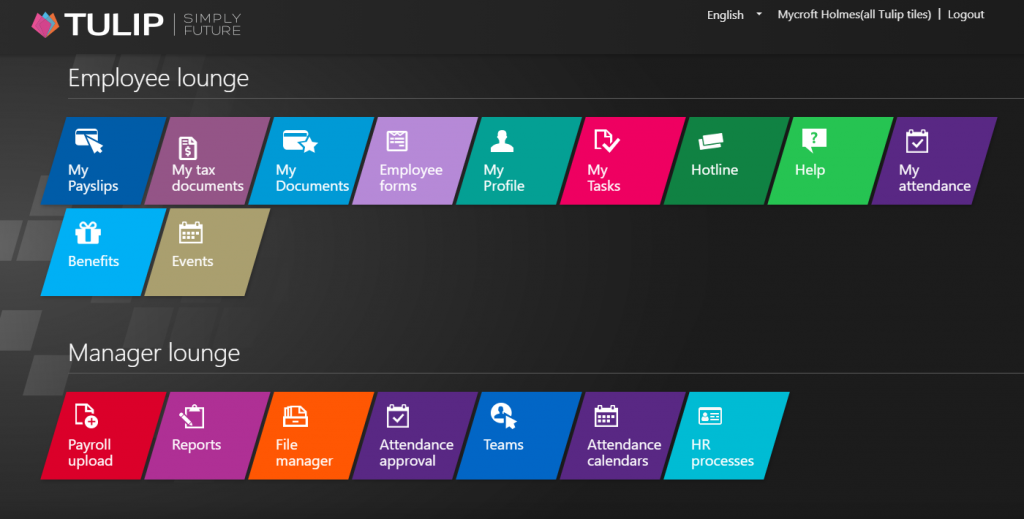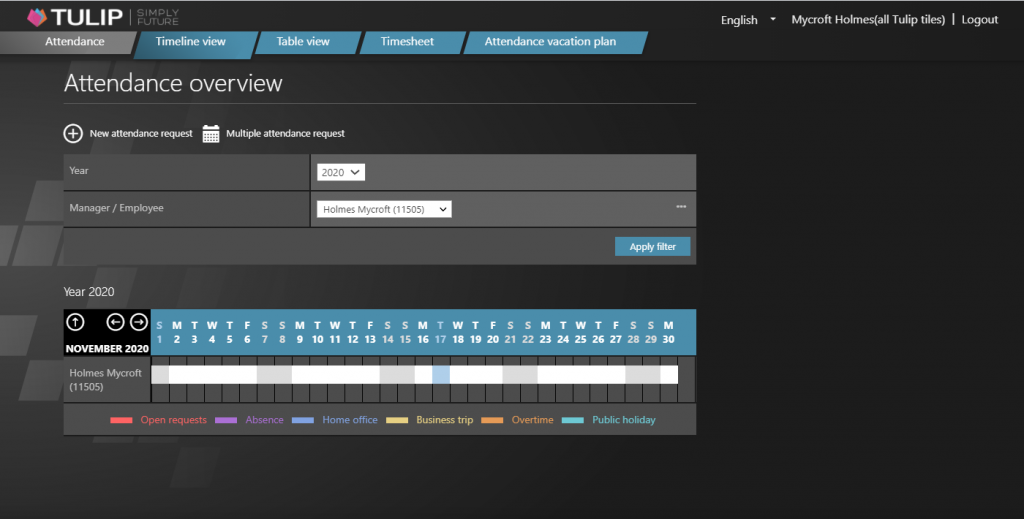 CHOOSE TULIP T&A IN SLOVENIA – AND GLOBALLY
As a global cloud attendance solution, TULIP allows you to handle your entities' attendance management all over the world fully in compliance with local legislation. Unify your tool for time and attendance management, payroll data collection, HR related tasks and more in single platform.
Automated legislation controls
Let us handle any statutory changes in work time, overtime, stand-by, night shift, time-off and beyond
Unification of processes on a global level
No need to purchase local systems for every single country you operate in – we can cover your time, attendance, payroll and HR workflows across all entities with one unified solution
Multilingual interface
TULIP allows you to switch between multiple languages, providing your employees with an access to their attendance records in a preferred language they are comfortable with
Seamless implementation
TULIP refrains from using biometric tracking or ID card terminals, unburdening you and your IT department from software or hardware installation