Provide your employees with simple cloud solution for management of their attendance, working time, vacation plans, payslips and more HR related tasks. TULIP as an online time and attendance management system is complex solution fully compliant with Ukrainian legislation while allowing customisation to your company's specifics in employees' attendance area.
BUILT-IN COMPLIANCE WITH UKRAINIAN LEGISLATION
TULIP follows Ukrainian legislation covered in the Labour Law and related laws that state rules in working time, vacation, shifts and overtime (which are usually not allowed, except in exceptional circumstances authorized by the employer). You do not have to keep track of all possible changes in these rules anymore. Rely fully on TULIP and ease up your work life with your new online attendance system.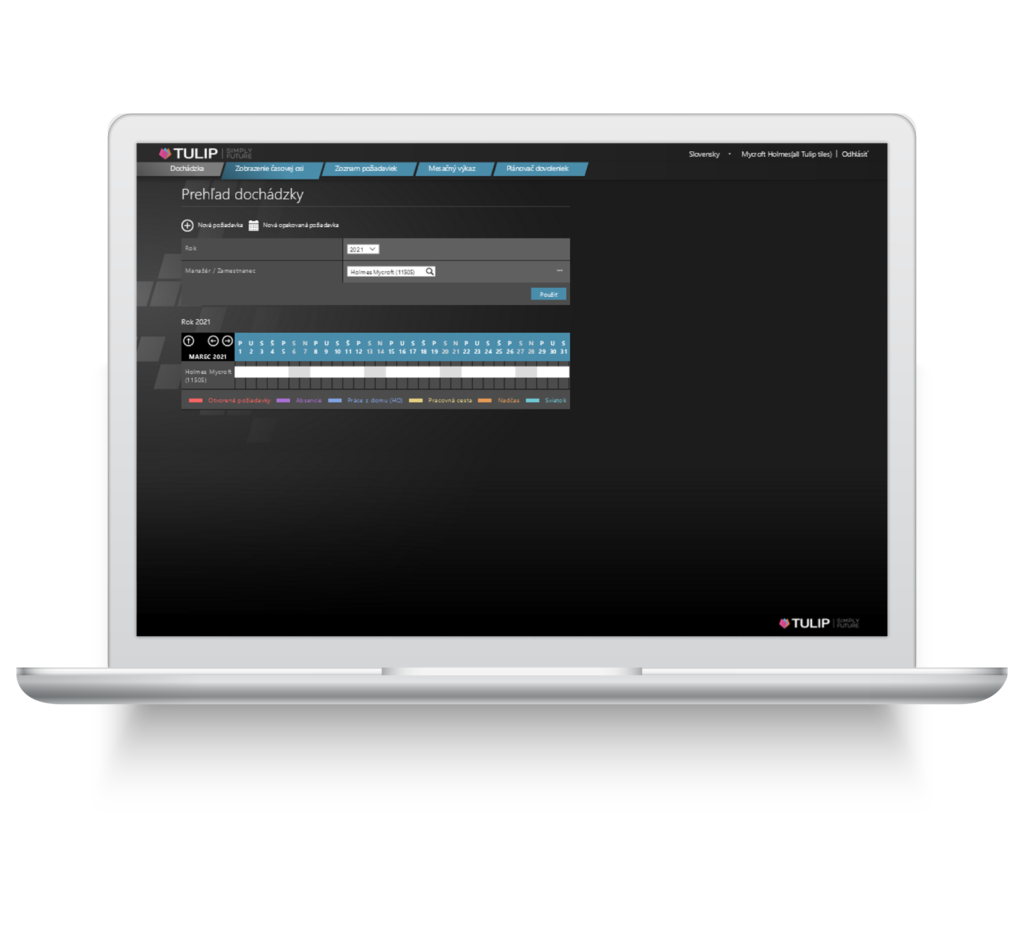 MANAGE YOUR ONLINE ATTENDANCE TRACKING WITH TULIP
AS AN EMPLOYEE
Track your attendance online in ESS portal
Create your attendance records and absence requests in just 3 clicks

Plan your vacation and access your team's plan in a shared calendar

Receive your payslips directly to the portal

Administer your personal profile, access company guidelines, fill-in digitized HR documentation in one place
AS A MANAGER OR TEAM LEADER
Benefit from real time data from your team's attendance records
Manage your attendance and approve attendance of your team in self-service online system

Plan shifts for the team in an interactive online calendar

Get direct email notifications about team members' attendance request

Manage your time and attendance workflows on a global level. Not only Ukraine, TULIP can cover the whole region and more countries in more than 30 locations.
AS HRM OR HR ADMINISTRATOR
Stay informed about time and attendance situation in your company
Simplify and automate your company attendance

Leave whole Ukrainian labour legislation to us

Keep track of all important payroll and time and attendance data in your company

Access attendance and payroll related reports in real time

Exchange payroll related data with your outsourcing partner in secured online attendance system
INTUITIVE INTERFACE TO MANAGE YOUR ATTENDANCE IN UKRAINE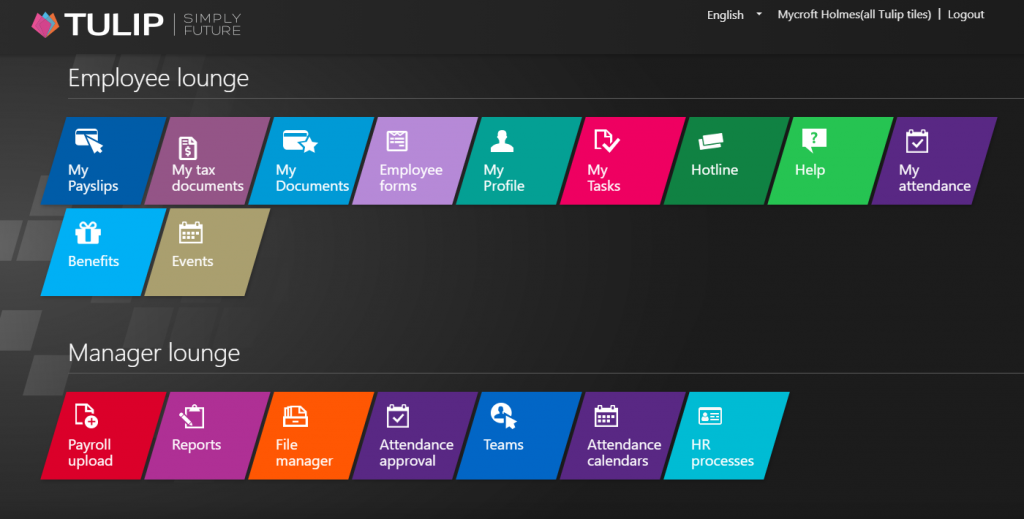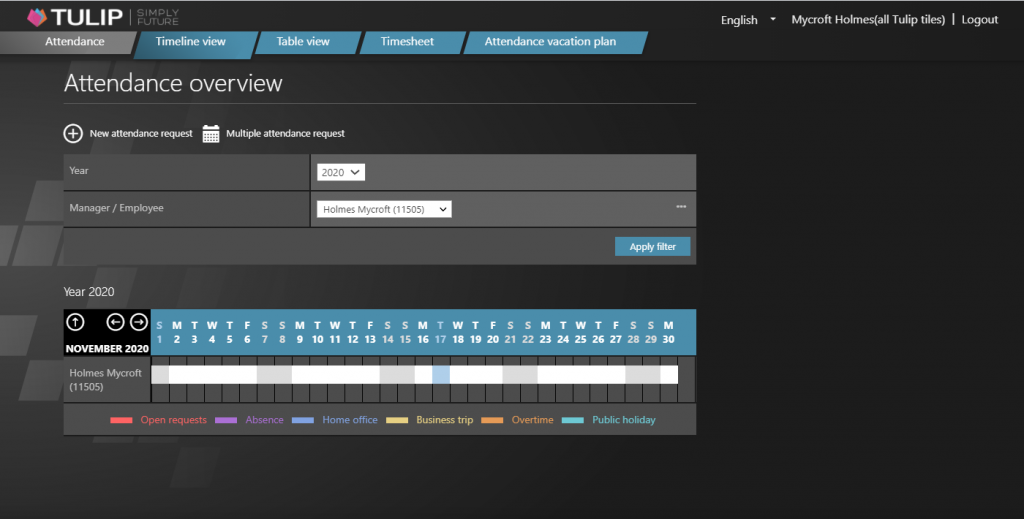 CHOOSE TULIP T&A IN UKRAINE – AND GLOBALLY
TULIP fully follows attendance legislation in Ukraine, but as a global company, we can help your with your attendance management across the globe. You can use one unified platform for your time and attendance for every country your company operates in.
Compliance with local legislation
Get rid of tracking all statutory changes and leave that to us. Focus on more important business-related tasks to allow your company to grow.
Unlimited possibilities of customization
Adjust TULIP to your needs above the legislation coverage. You can use specific absence types, shifts, overtimes and more.
Multilingual interface
Performing globally, TULIP adjusts to local specifics, language included – allowing users to switch between multiple languages, employees access their attendance and HR data in a language they are comfortable with
Seamless implementation
TULIP refrains from using biometric tracking or ID card terminals. To access the system, your employees just receive an invitation email, generate password and work. Simple, fast and without robust training sessions.