The keys to a successful document transformation to a digital form are documents' quality, number and type. We can demonstrate this statement by describing two of our case studies. Part one describes invoice digital transformation and part two describes digital transformation of HR agenda. Those are also two approaches to digitization – regular and one-time.
See the first approach.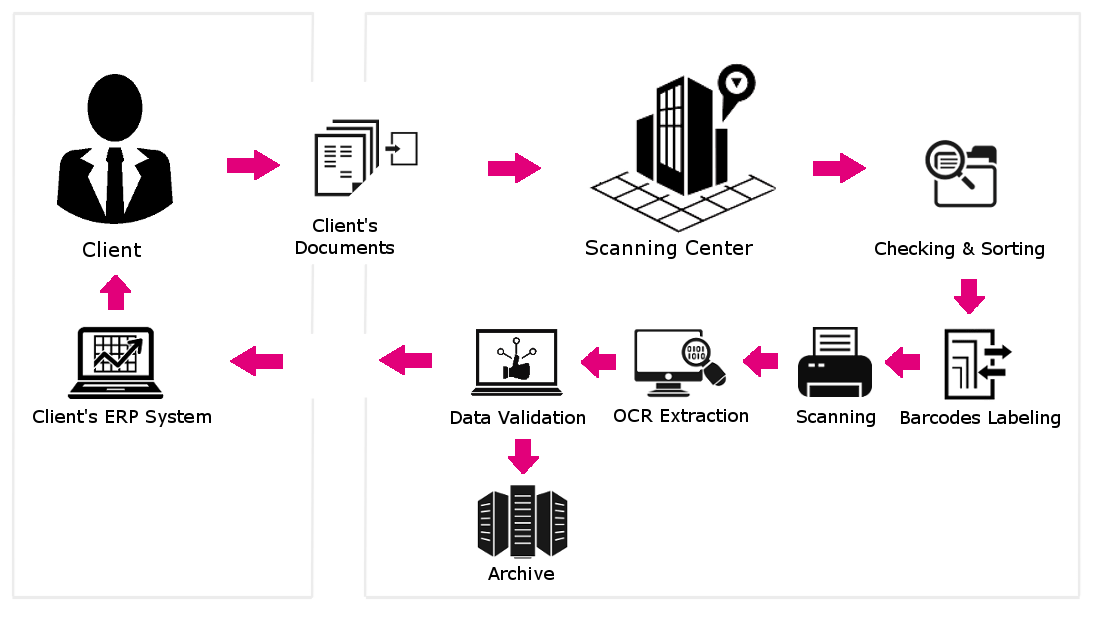 Invoice digitization regular process
The client has more than 100 entities that need invoice and purchase order digitization. Every document is added to an approval workflow in TULIP portal. We are talking about 25 000 documents processed monthly. All of them are sent to our scanning centre in Brno in non-structured format – paper or electronic. Scanning centre digitizes documents and extracts all the data.
In 2014, at the beginning of our cooperation, most of the documents were in paper form. In cases like this, the client must expect necessary document sorting, splitting the lists and adding barcodes. Only after that, we can digitize and extract the document. These steps are often forgotten by public, but they create a significant part of extraction costs. Sorting the documents allows bigger automation during software data extraction. Mixing the documents would lead to unnecessary manual data adding.
If you plan to digitize your documents, think about how you can increase the quality of documents. You can ask your suppliers to deliver documents in electronic form which will speed up data extraction.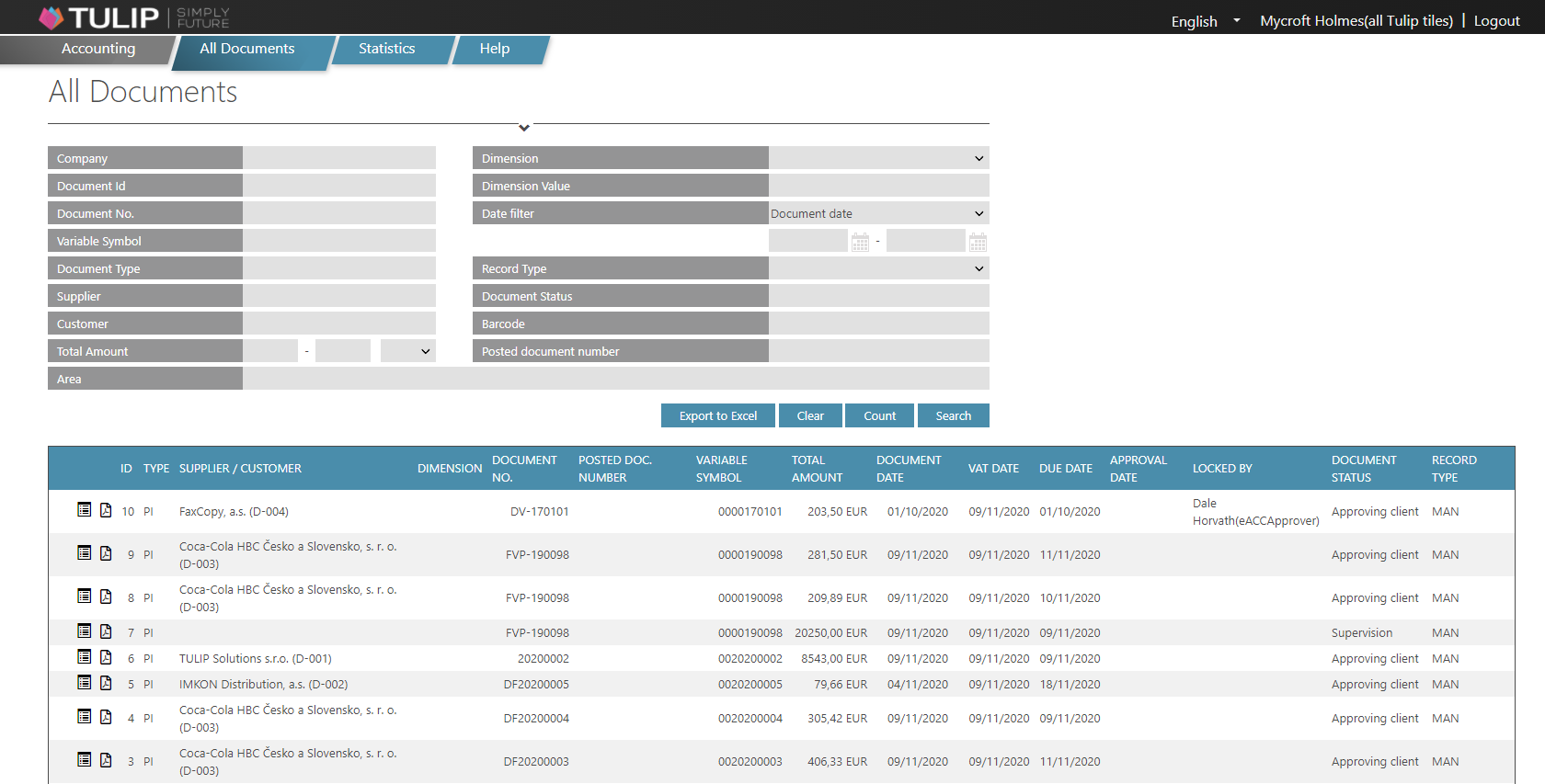 Jumping to the digitization
Digitization ease up document sorting and searching and it's easier to create reports based on extracted metadata. These reports then reveal more opportunities how to improve company processes. For example, we can find errors in extracted data from some suppliers – it may be caused by problematic paper format that can be replaced by electronic PDF document. In this project, we found out that some documents were duplicates or not paid on time. Invoice digitization and following workflow can show you company's internal problems like late invoice approvals on some entities.
Generally, this kind of project is difficult, extraction mask is complex with many indexes, automatic controls and more. It is also necessary to process documents very fast and follow deadlines agreed with the client.
LIKED WHAT YOU'VE JUST READ?
Feed your thirst for more! Subscribe and receive our news directly in your inbox.
Viktor Mečiar
Managing Director
TULIP Accounting – management of income invoices and creation of orders in the cloud
Increase the efficiency of your accounting processes thanks to intelligent invoice management and automation