The keys to a successful document transformation into a digital form are documents' quality, number and type. We can demonstrate this statement by describing two of our case studies. Part one describes invoice digital transformation and part two describes digital transformation of HR agenda. Those are also two approaches to digitalisation – regular and one-time.
You can read about the Invoice digitalisation regular process in the previous blog post.
See the second approach.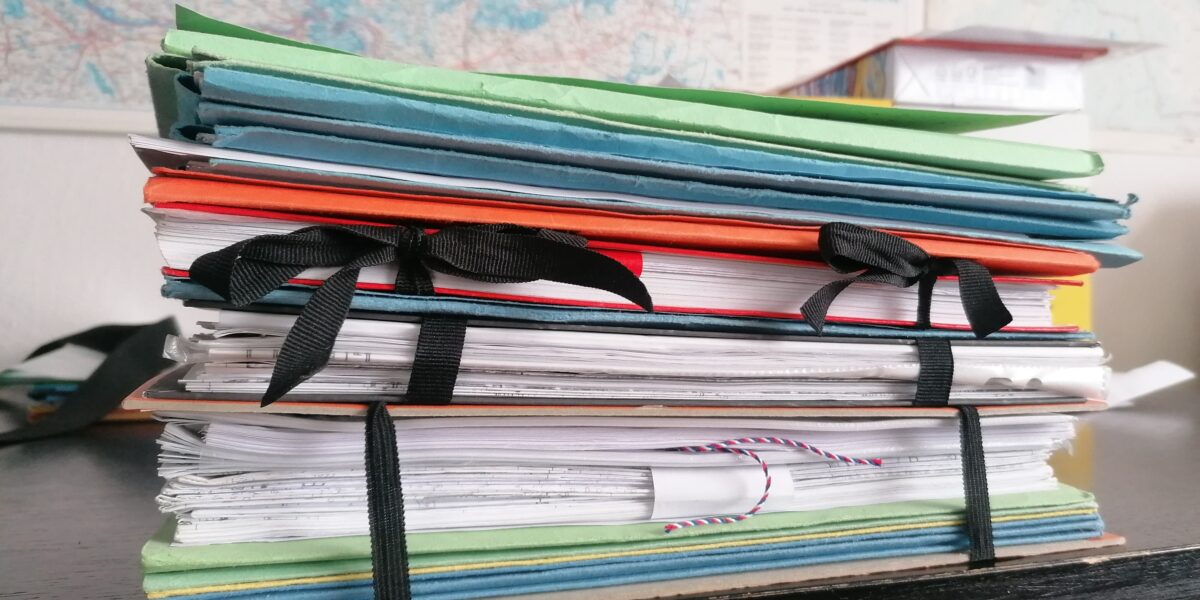 One-time digitization of HR document archive
The goal of this project was a one-time digitization of a huge number of personal documents in many forms (employment contracts, amendments, birth certificates, confirmation of stay). The total number of documents was 50 000, consisting of 150 000 pages. The client has more than 7 000 employees including foreigners. The goal was to completely digitize personal documents of employees and add their digital versions to ESS in TULIP. They can access them anytime in TULIP without necessary contact with HR department. This project did not require full-text data extraction and validation of many fields. We extracted some fields such as name, surname or date of birth. It was very important to extract these data correctly. The project didn't end with one-time archive digitization. We keep digitizing documents on monthly bases, it makes 1 000 new documents every month.
This project was not difficult because of document processing – they were available and there was no time pressure – we had months to do it.
What was digitization approach and what problems did we have to solve?
One of the first problems was the question of place of digitization. Since the data in documents were of private matter, there was no way to do it in the usual way – by sending them to our scanning centre. We would scan them faster and more comfortably, but the transfer would have to be regular or we would have to rent a truck. The risk of this kind of transfer was too high. So, we decided to scan the documents in client's premises. We eliminated the risks; however, we lost the comfort and couldn't use the technology in Brno scanning centre. In client's premises, we had to build temporary scanning centre and it wasn't easy. There was really small space for 5 people, computers, scanners and the documents. Additionally, client's premises are located in more buildings and towns. Even the connection to their networks and infrastructure is difficult. Eventually, all the tasks were completed successfully. This example shows that even the first phase of the project can take months.
While preparing a new scanning centre, software adjustments were made – like extraction mask or connection to ESS TULIP, so we could automatically upload the scanned documents. We signed NDAs and client also did their part – they had to check and select the documents. After finalizing all these tasks, we were able to start digitization.
In the process, we assigned documents to the employee and after digitization and data extraction, the documents were uploaded to ESS to employee's electronic folder. However, during the digitization, folders were not available for employees, client requested availability at the end of the process. The process had no significant complications; however, we were surprised by the number of documents that were added to the digitization during the process. The first estimated number 100 grew to more than 3 500, which took much more time to digitize than expected.
The biggest issue? Document sorting
The final step was to check the files uploaded to ESS. At this stage, we found out that files were not sorted properly during the sorting phase at the beginning of cooperation. For example, documents of "John Doe", born on 1 April 1978 were in the folder of "John Doe", born on 23 October 1982. Many other errors were caused by name changing after the wedding. Some other mistakes were made during the validation phase. The total number of correct documents was 95%, but all documents contained personal data, so any mistake is unacceptable. So, the process agreed at first of how to provide documents to employees must have been changed.
At first, the client requested that employees had all their documentation available in TULIP to see it anytime. However, since there was still some risk that old documents were not properly sorted, folders are not available automatically by default, but every employee must ask for permission. The HR manager checks the documents in the folder after they receive the request and if everything is correct, folder is approved, and the system automatically shows the folder to the employee. By using this additional validation step, we minimized the risk of any errors or breach of private information rules.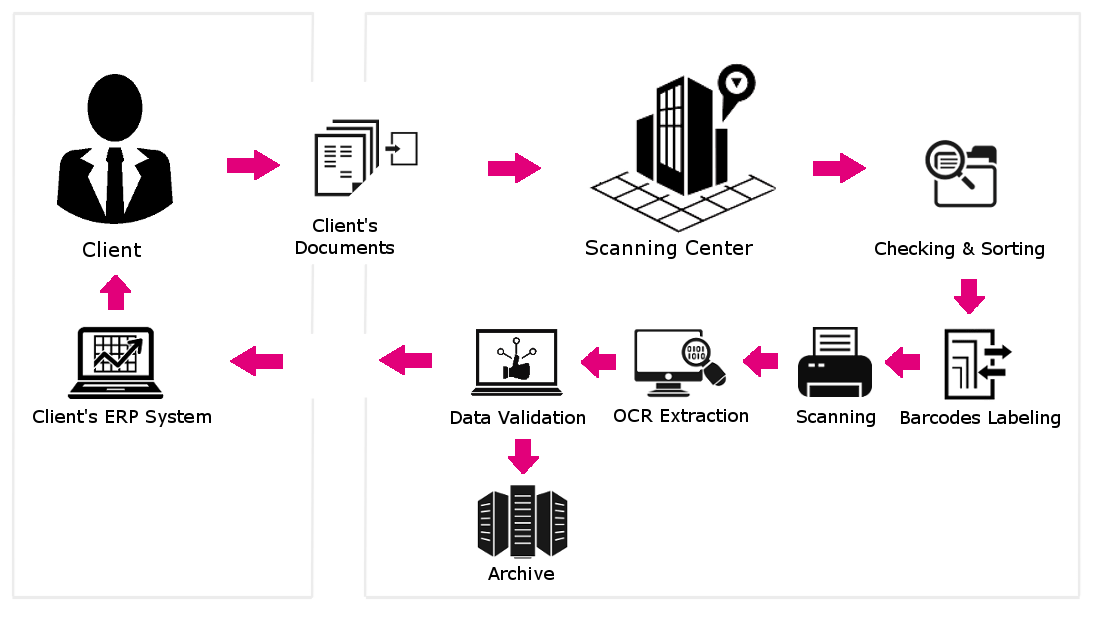 What's the result of both approaches to the digitization?
Both studies are good examples of a successful digitization without hiding any problems. As you could have read, document digitization process can be approached in many ways, it depends on your expectations, document type or goals. Your provider should be your partner that will lead you to the best solution.
LIKED WHAT YOU'VE JUST READ?
Feed your thirst for more! Subscribe and receive our news directly in your inbox.
Viktor Mečiar
Managing Director
TULIP Accounting – management of income invoices and creation of orders in the cloud
Increase the efficiency of your accounting processes thanks to intelligent invoice management and automation