Do you know how company benefits have changed by an influence of world pandemic? What to expect for following years? We prepared almost 20 pages of an e-book where we will describe current situation in Slovakia and other European Union countries, provide statistics of benefits provided by companies, focus also on employees' desires and we will briefly describe current Slovak legislation in that area. Subscribe for our newsletter and download "Employees' benefits after Covid pandemic" e-book.

Company benefits are becoming one of the key elements in searching for a new job. They are a significant addition to wage and huge support for work-life balance. Benefits are also a very powerful marketing tool in onboarding since they are one of the keys in employer branding. What has Covid-19 change in benefits area? The e-book will provide the answer.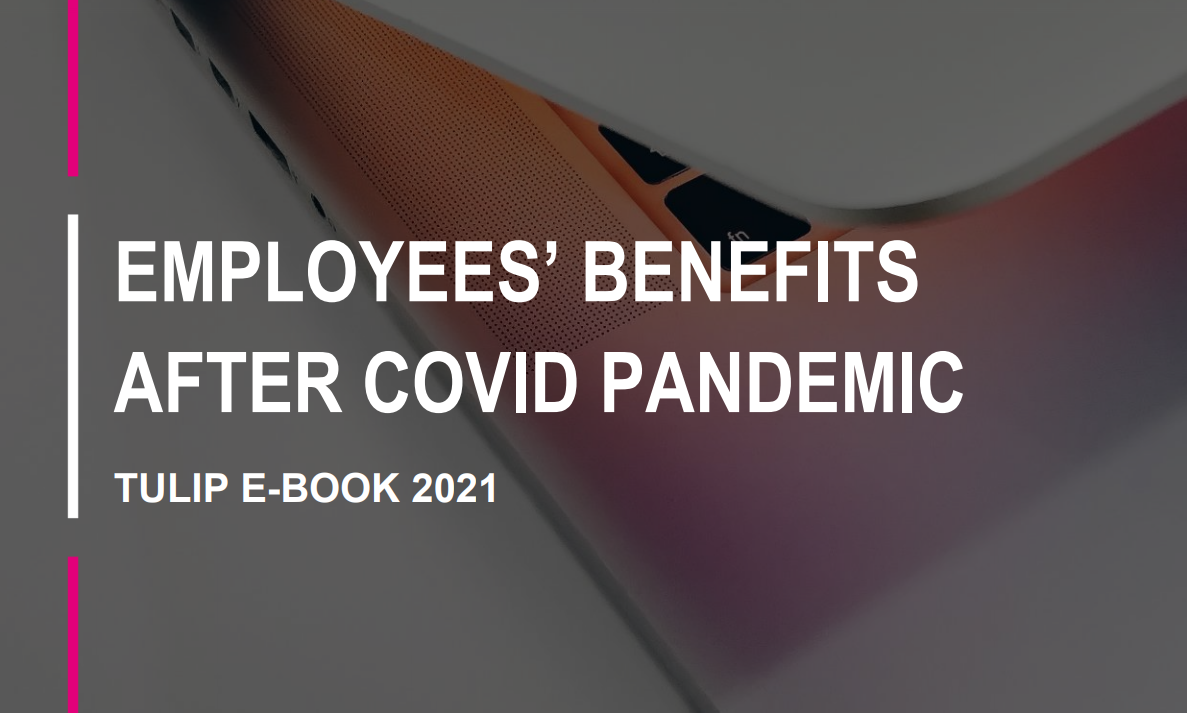 What will you learn with the e-book?
By the way of enrolment
Financial/nonfinancial
Due to pandemic situation, one of three companies were forced to decrease the variety of their benefits. However, 5 % of them has already got back to pre-pandemic situation
Eurostat stated that in 2019, the average of home office
work in the European Union was 5,2 %, in Slovakia it was only 3,6 %
Based on the research made by Workmonitor in 34 world countries in April 2021, 78 % respondents want to return to the office at least partially
In November 2020, 10 % of companies were considering decreasing employee benefits and almost the same percentage of companies (11 %) on the other hand planned to increase them. However, 53 % of employers didn't plan any changes in benefits for 2021
Many other statistics.
Slovak legislation in 2021

regular minimal wage increase
possibility to choose meal voucher or financial contribution instead
redefinition of "telework" and "housework"
employment termination with an employee older than 65
clarification of trial period extension
The most common benefits and their taxation
meal vouchers
accomodation
transport to work
allowance to child's sport activity
13. and 14. salary
income from the acquisition of new shares
income from the social fund
education
Tips for how to comfortably manage company benefits

online platform for benefit management.
STAY IN THE LOOP
Subscribe to our newsletter to receive the latest news right into your inbox.