IT industry is so dynamic, that it can be challenging to follow. Even in TULIP (and our partner company Accace), we come up with new products to help our clients improving their internal processes. Lately, TULIP and Accace have produced some, we believe, remarkable digital tools. Check them out.

If you and your company are processes automation seekers, these products might be beneficial for you. Look at the new IT tools "cooked" in our kitchen.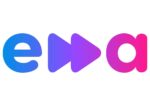 EWA (earned/early wage access) is a benefit program that gives your employees instant access to a portion of their earned wage before payday. Get their temporary shortages solved with a reliable solution and become the supportive, trustworthy partner in their everyday needs. EWA is accessible through the TULIP portal. With just a few clicks, the employee requests the salary advance through their account, which then gets processed by the Accace payroll department. There are no additional tasks for the managers and HR department of your company.

Book!t powered by Accace is a service that allows you to simply manage capacity and occupancy of shared office and parking spaces. Book!t reflects simplicity and functionality available in any intelligent device. It works both as a web version of desktop and mobile app where a user can login anytime and from anywhere. The benefit of book!t solution is its time efficiency for your HR department and office – no additional administration or communication is needed regarding office reservation and shared parking. Your department can get access to comprehensive reporting and overview of seat occupancy.

Normally, it would take weeks to set up an effective and compliant ESOP scheme. With Optiomat, you can automate and streamline the complexity of the ESOP processes without a huge learning curve, so that setting up an ESOP scheme for your key hires is a matter of a few clicks. Giving away shares would lead to an immediate "dry" tax claim for your employees. Every company founder wants to attract and retain a thriving talent. But not every founder is in a position to spend weeks and pay thousands to set up a valuable ESOP scheme.
Optiomat removes all that pain and offers its services for a fraction of costs you would expect. And it is always completely free for your employees.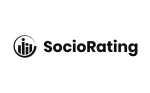 Do you want to know how much your employees identify with your company? SocioRating will help you to measure your organization's social environment and determine its vitality – its performance, sustainability and impact on society. At the same time, you will see to what extent you have succeeded in creating an environment that fosters innovation, increasing mutual trust and accountability for what the organization carries out externally and internally.
More IT news is delivered to you directly via TULIP thanks to brand new features.

Time and attendance for retail
We have prepared updates in our time and attendance module that focus on attendance management in retail segment. Retail employees work on shift regimes; number of them changes rapidly based on season and the teams are divided by stores, regions and headquarters. All of these specifics were taken into consideration when creating new time and attendance module. TULIP is now a cloud tool completely suitable for retail industry.

Business trip management in cloud
Business trip management module is very popular amongst our clients. It helps you plan, manage and settle your business trips properly. The process is fully automated and provides legislation controls.
Business trip management module in TULIP now comes to the world in new version with upgraded features:
Automated calculations of settlement directly in TULIP
Real time statistics and exchange rates
Fast flexibility of legislation changes
Employee can see settlement results immediately after providing input of trip's expenses
The module allows to set up a form of business trip and workflow by client's preferences
Company and private car list
STAY IN THE LOOP
Subscribe to our newsletter to receive the latest news right into your inbox.