Using cloud system is beneficial for any company. They get rid of unnecessary paper and make internal processes more effective. That's the reason why TULIP has always been an eco-friendly company. However now, the certification declares that the company is managed with respect to the environment.

What is ISO 14001:2015?
ISO 14001 is a proof that company uses the system of environmental management which means systematic approach to protecting the environment in all business aspects. In organizations certified with this certificate, environmental protection belongs to their business strategies and daily operations.
These companies both minimize their waste and risks of ecological crashes as well as save up energy.
TULIP is very proud to be amongst these companies.
Next to ISO 27001 for safety and ISO 9001 for quality, this is TULIP's third type of certification, this time for environmental management system.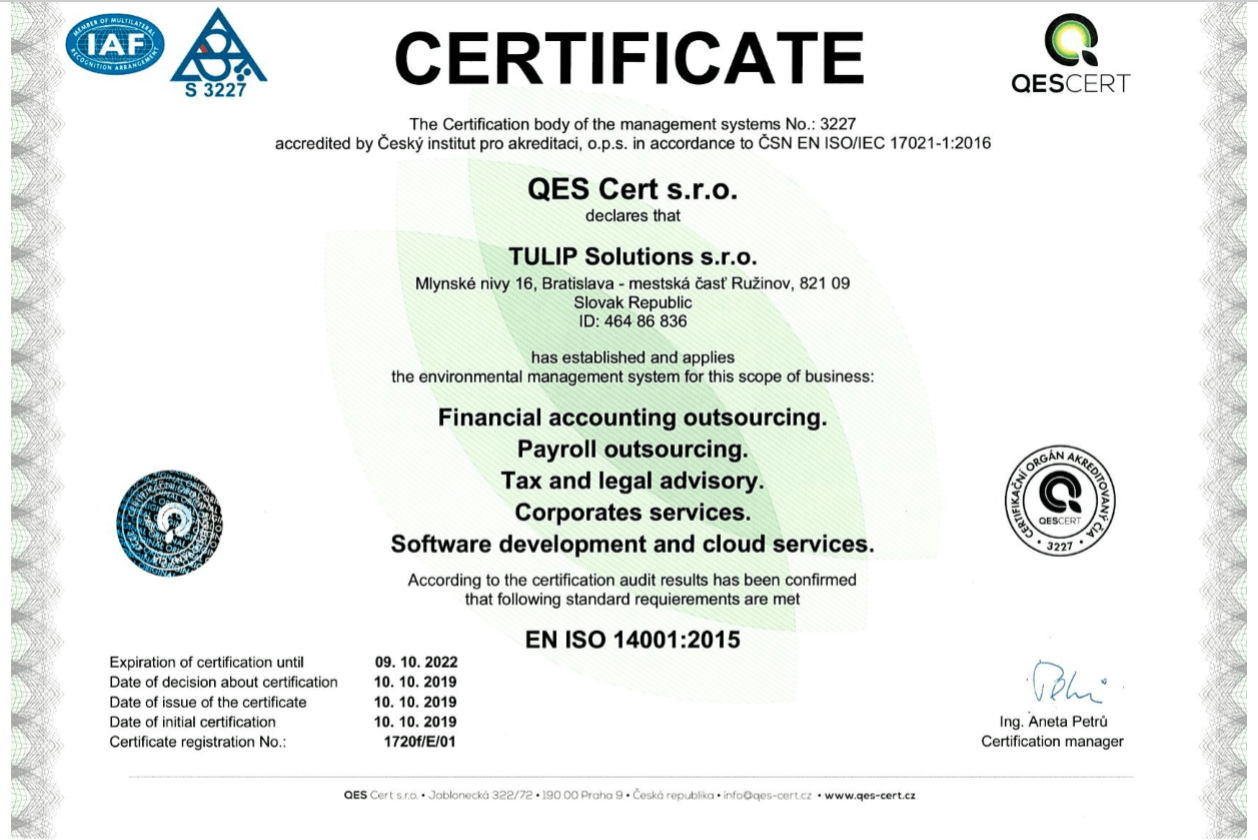 STAY IN THE LOOP
Subscribe to our newsletter to receive the latest news right into your inbox.