Come with us to Prague's "Elektronické účetnictví 2017" conference
Last year was worth it, so here we are again! TULIP is this year's general partner to the eAccounting conference "Elektronické účetnictví" hosted in Prague. So when and where will we meet?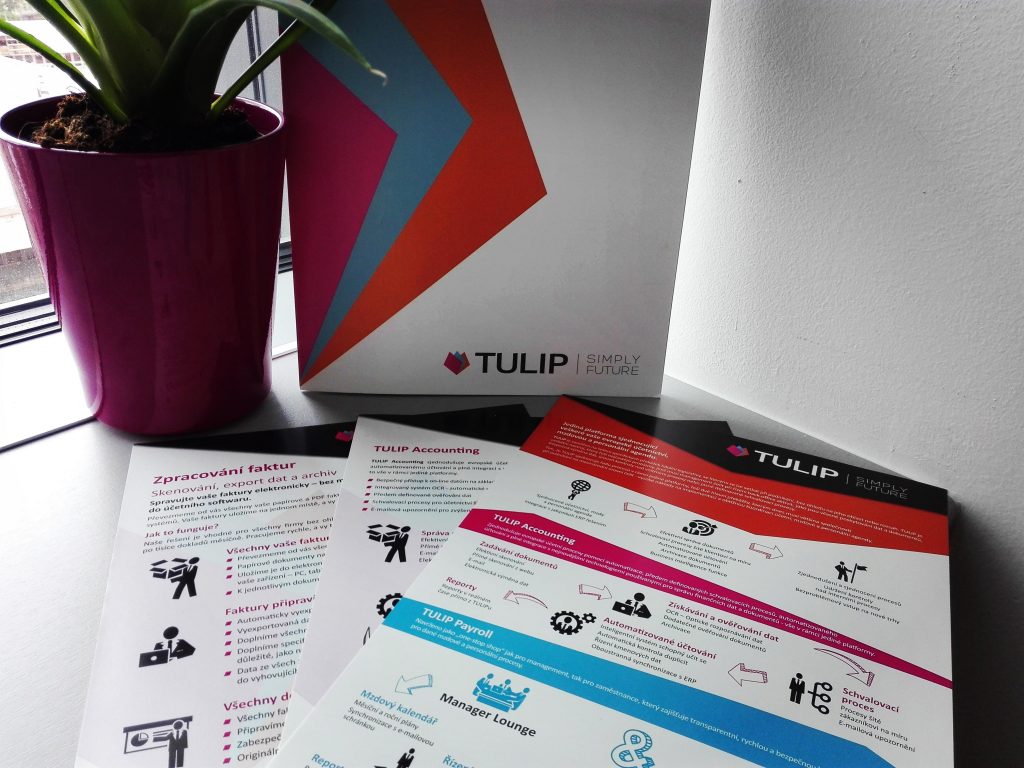 Prague, 12.9.2017. Come and learn about news from the latest legislation and document digitalization. There will also be some case studies of companies that have digitalized their accounting. The event is supposed to be attended by head accountants and mangers in companies, who know the importance of digitalization. We will explain how to do it.
TULIP will bring back the topic that was successful last year. With an example of one of our clients, we will show you how to successfully implement document digitalization in a company.
We will describe the realization of digitalization, requirements for the system and requirements for employees. We will explain everything with examples of some big clients, provide case studies and briefly discuss "popular" GDPR topic. 
Other lectures will mainly focus on legislation. Detailed information about the program, event coordination and tickets are available here:
https://www.kursy.cz/elektronicke-ucetnictvi-2016-productske/
Not only you can work without paper, your office should be completely paperless, especially when it comes to accounting. Companies deal with a huge amount of paper invoices that are so difficult to process, digitalization can solve the problem. So come to the conference to learn about digitalization or contact us directly for more information.
Can't wait to meet you in Prague! 🙂
Do you want to be the first to know about articles like this? Subscribe for newsletter for our news, events invitations or good business tips:
SUBSCRIBE FOR NEWSLETTER